Memory Development Center: we help people to memorize complex information
We want people to learn how to use their memory, and there will be fewer empty-headed consumers of informa­tion. That's why we created the Memo­ry Develop­ment Center and this website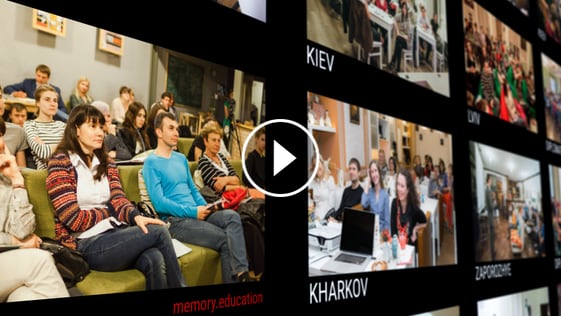 Journal
Here we talk about the methods and techniques for memorizing information. It is useful to come in if you are interested in learning about the history and theory of mnemonics (mnemotechnics), memorization techniques, about training and improving memory in general.
We don't retell trashy books about memory. All we write about are techniques personally tested by the trainer and his clients at the Memory Development Center. If you like popular books like "How to Improve Your Memory in 10 Days," our journal may sound boring.
We do not only write about memory and memorization. We also write on related topics.
Be sure to subscribe to our YouTube channel and social media. We can't publish short formats in the journal. We can't post entertaining content on the subject of memory either. We have social media for that.
YouTube • Instagram • Facebook
Advice
We always try to answer your questions about memory improvement and memorization techniques.
Go here to ask for yourself or to see advice for others. We may have already answered your question.
Over the years we have been asked all kinds of questions. Unfortunately, we know nothing about "prayers to improve memory," "memories of past lives," and "restoring memory by folk means." But we would be happy to help with advice on the practical use of mnemonics.
Memory training and memory courses
Our journal is enough to master the mnemonics on your own. It's free but long and with no guarantee of results.
See the video on how to develop further
To save time and avoid mistakes, people come to a trainer. When we started working, there weren't many good memory coaches. Now it's better, there's more choice.
The main thing is not to be fooled by promises of "authorial methods" and to evaluate the trainer's experience. Sometimes yesterday's schoolboy reads a "book about memory." At best he comes to us for training. And then he runs off to do his training and courses on memory improvement. He can even write his book, as he was taught in the Infomarketing course. But our theme does not work that way. You need experience for that.
See the video about how we are different from others
If you want to study with Bogdan, go to the "Training" section. It's better to start with the free course "The Secret Knowledge of the Ancient Greeks: How to Memorize Complex Information." And then see if you need the paid memory training. If you need them, come, Bogdan will be glad to see you.
About Us
There we talked about ourselves, posted testimonials and thanks about memory training, photos of memory training, and our media appearances.
It is unlikely that this will be of interest to everyone.
But perhaps in the biography of Bogdan Rudenko, you will recognize your experiences.
And the reviews of those who have already undergone memory training will probably help you not to make a wrong choice.