Memory coach
Told you about myself, so you under­s­tand who you pay your money to ☺︎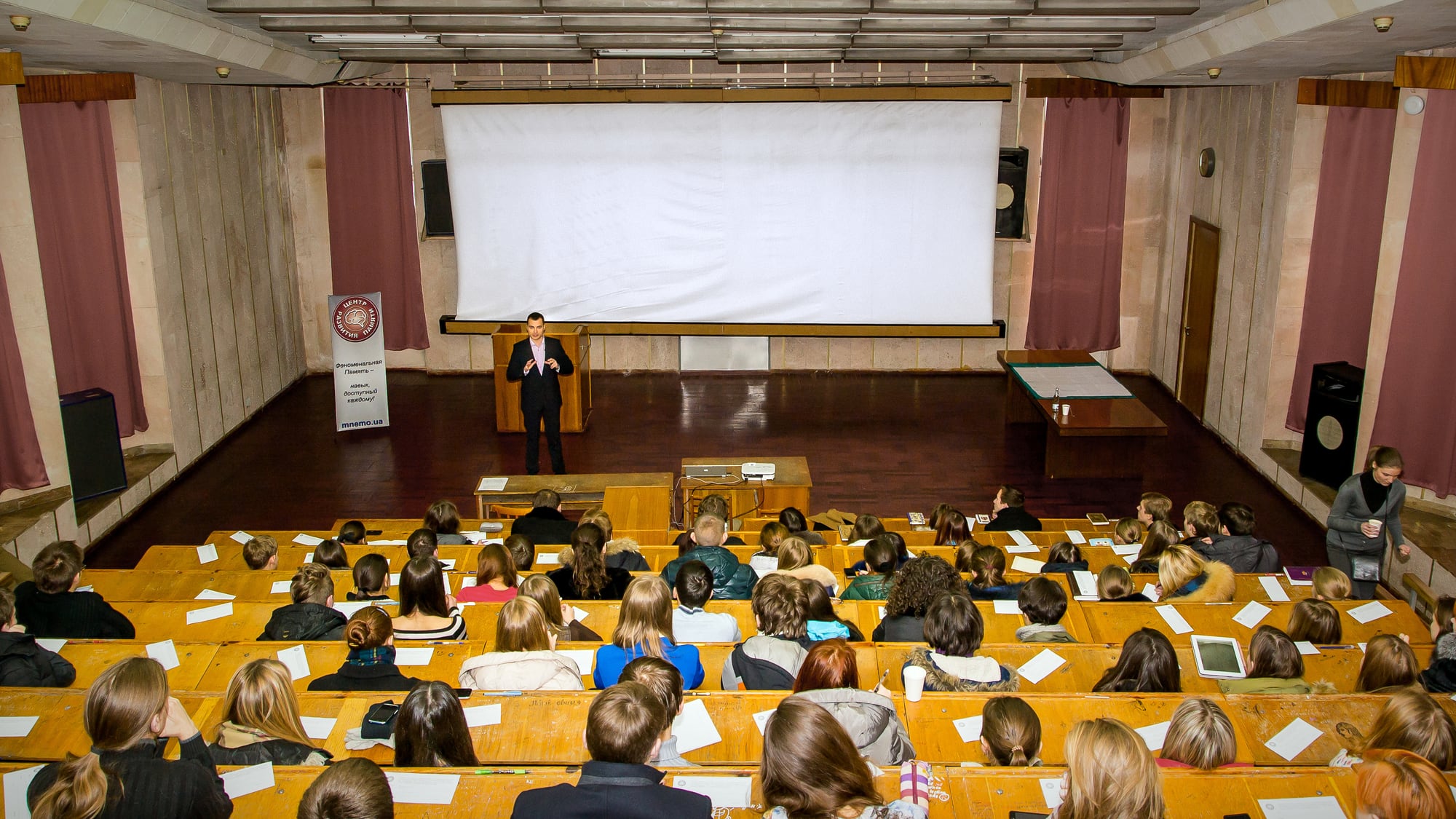 Who I am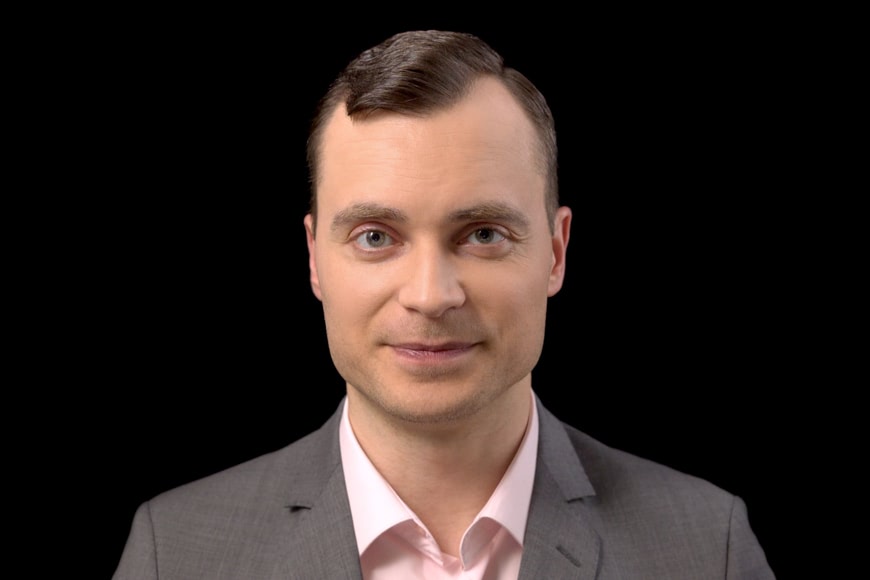 I teach
I teach peo­ple to mem­orize word for word, let­ter for let­ter, num­ber for num­ber at a rate of 200 char­ac­ters in 10 min­utes: the pre­ci­sion and speed are like reg­u­lar note-tak­ing, only you write right into your brain. Then you deter­mine the length of time the infor­ma­tion is stored in your head and you move through mem­ory as you would through com­puter files.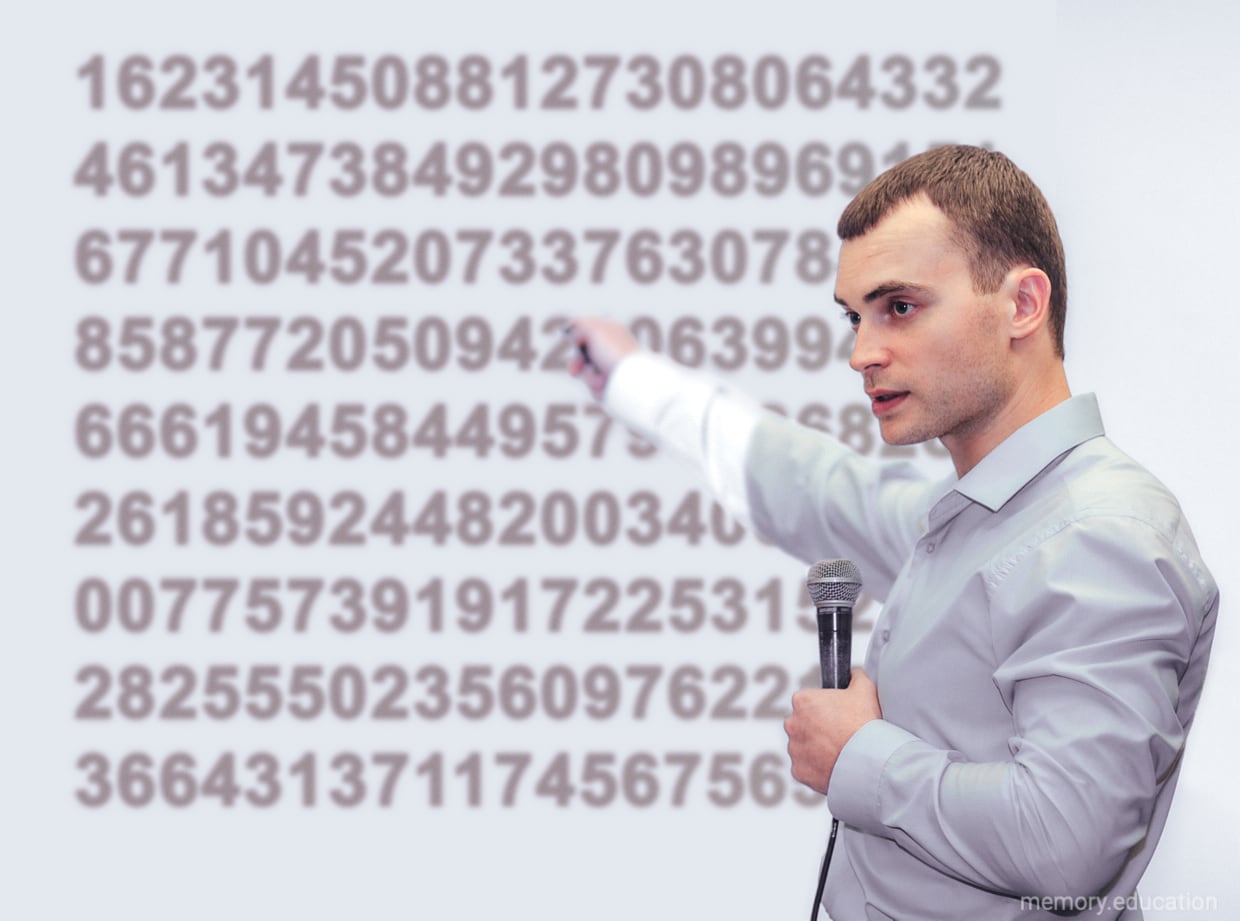 School
Since child­hood, I have been inter­ested in meth­ods of intel­lec­tual devel­op­ment.
I stud­ied at the Gym­na­sium of Ori­en­tal Lan­guages in Kyiv, the only place in Ukraine where Chi­nese was taught. Back then it was a board­ing school. In Soviet times, that was the name given to "closed edu­ca­tional insti­tu­tions for the in-depth study of par­tic­u­lar dis­ci­plines with stu­dents stay­ing around the clock."
We were fully sup­ported, but our par­ents still gave us pocket money. In 1991 I used the money saved to buy one of the first books on speed-read­ing in the USSR—Andreev and Khro­mov's text­book "Learn to Read Quickly."
I was 11 years old and wanted to spend the money on ice cream and soda. But the desire to read faster and under­s­tand more deeply was stronger. Then I mas­tered mnemon­ics and it always helped me out later on.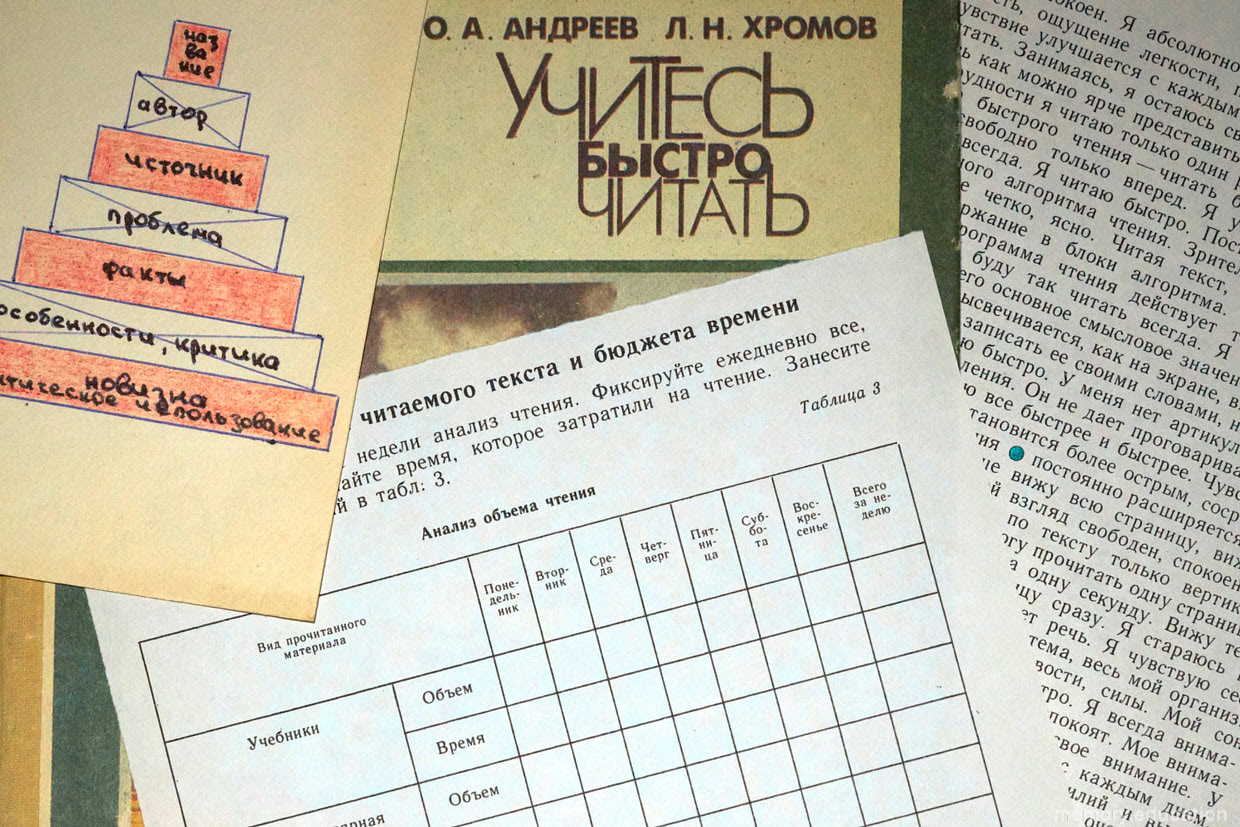 Jurisprudence
In 2001 I grad­u­ated from the Fac­ulty of Law of the Taras Shevchenko National Uni­ver­sity of Kyiv and for 10 years I headed the legal depart­ments of com­pa­nies.
Mne­mon­ics helped me stand out from the rest, for whom "the lawyer is not the one who remem­bers the law, but the one who knows where to look it up."
In courts, rep­re­sen­ta­tives of the other side first write their claim or objec­tion and then read it out at the hear­ing.
Judges some­times have fun:
Are you say­ing I can't read?!
No, Your Honor, of course not!
Then why are you read­ing to me what I've already read? Or are you telling me I haven't pre­pared for the hear­ing?
After such a psy­cho­log­i­cal attack you usu­ally break down. Judges don't do this out of spite. They think they are tem­per­ing young lawy­ers. But it is shame­ful to say that for 20 years they have been recit­ing the same text about the rights and obli­ga­tions of the par­ties. Although this para­graph can be mem­orized in 5 min­utes.
In courts, I oper­ated with sums, dates, terms of con­tracts, and arti­cle num­bers without any paper­work. This greatly increased my cred­i­bil­ity.
When I was young, I used to fool around. When my com­pany was an investor in impor­tant nego­ti­a­tions, I assessed the risks. The other party would come in with a team of lawy­ers. They were all wear­ing ties and car­ry­ing brie­f­cases, dili­gently writ­ing down every word.
And then I walk in empty-handed: no pen, no note­book. The other side relaxes. They see the head of the legal depart­ment, who was invited for appear­ance. Dif­fi­cult nego­ti­a­tions and he only lis­tens. They can sell any­thing they want.
But at the end, I took the floor: "In para­graph 12, you said so-and-so. And in para­graph 47—so-and-so. It con­tra­dicts para­graph 32, where you said this and that. Besides, it's not clear how it agrees with this and that in para­graph 28."
And so method­i­cally con­tin­ued with each state­ment. After that, their faces and atti­tudes changed. They no longer wanted to sell.
Philosophy of Science

In 2010, I went to the post­grad­u­ate pro­gram at the Fac­ulty of Phi­los­o­phy of the Taras Shevchenko National Uni­ver­sity of Kyiv.
I had a depart­ment of the­o­ret­i­cal and prac­ti­cal phi­los­o­phy. There worked the best spe­cial­ists in gnose­ol­ogy and epis­te­mol­ogy, meta­physics and ontol­ogy, hermeneu­tics and phe­nomenol­ogy, philo­soph­i­cal anthro­pol­ogy, social phi­los­o­phy, struc­tural­ism, and philo­soph­i­cal the­o­ries of com­mu­ni­ca­tion.
These are new fields for me, I am a lawyer by edu­ca­tion. And the post­grad­u­ate stu­dents were philoso­phers. Before that, they were full-time stu­dents in the Fac­ulty of Phi­los­o­phy: 4 years of under­grad­u­ate and 2 years of grad­u­ate school. Their the­ses were almost fin­ished dis­ser­ta­tions.
Without mne­mon­ics I would have been lost for sure: I would not have passed my entrance exams and Ph.D. exams, and I would not have been able to par­tic­i­pate in depart­ment meet­ings and sci­en­tific dis­cus­sions. And I cer­tainly would not have defended my dis­ser­ta­tion on the phi­los­o­phy of sci­ence.
Memory Masterclasses
I've been teach­ing mnemon­ics for a long time.
Already in 2005, I was teach­ing indi­vid­u­ally: I devel­oped meth­ods and looked for an approach to peo­ple of dif­fer­ent psy­cho­types.
Since 2012 I've been teach­ing groups and train­ing com­pa­nies to help more peo­ple.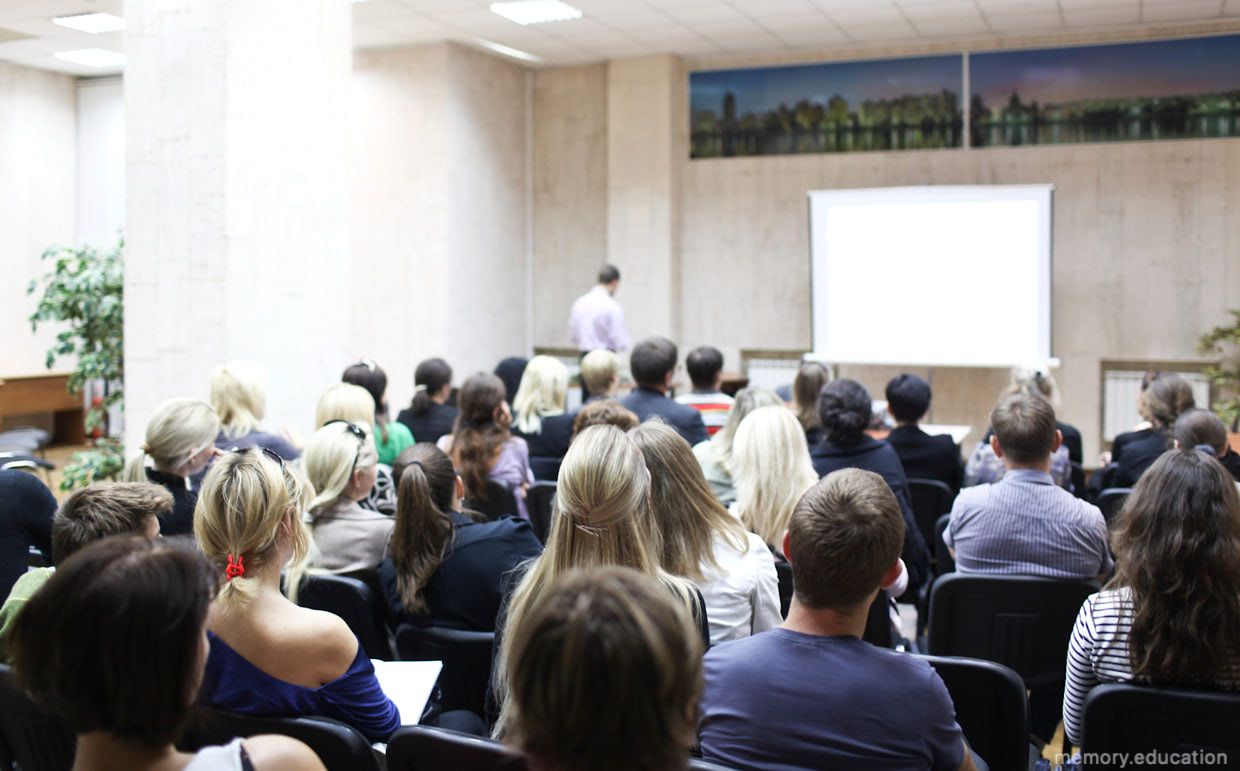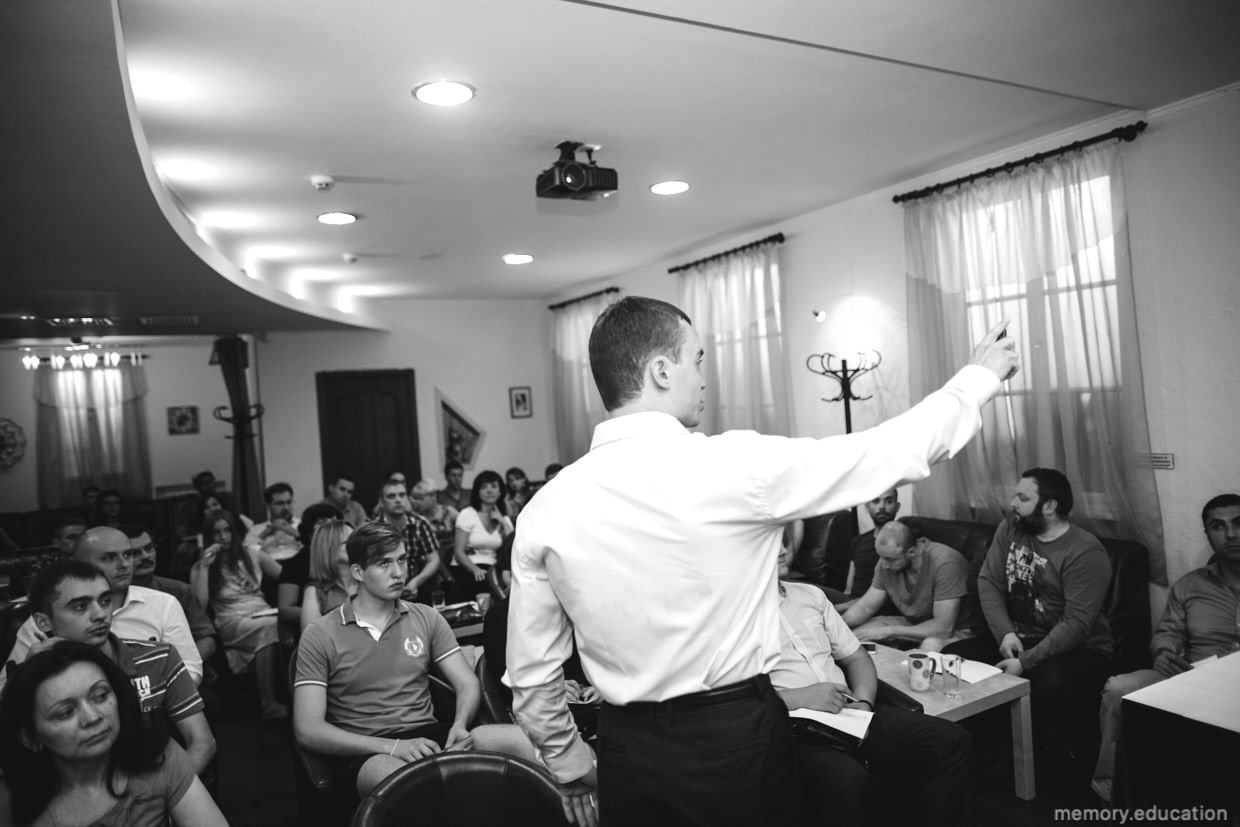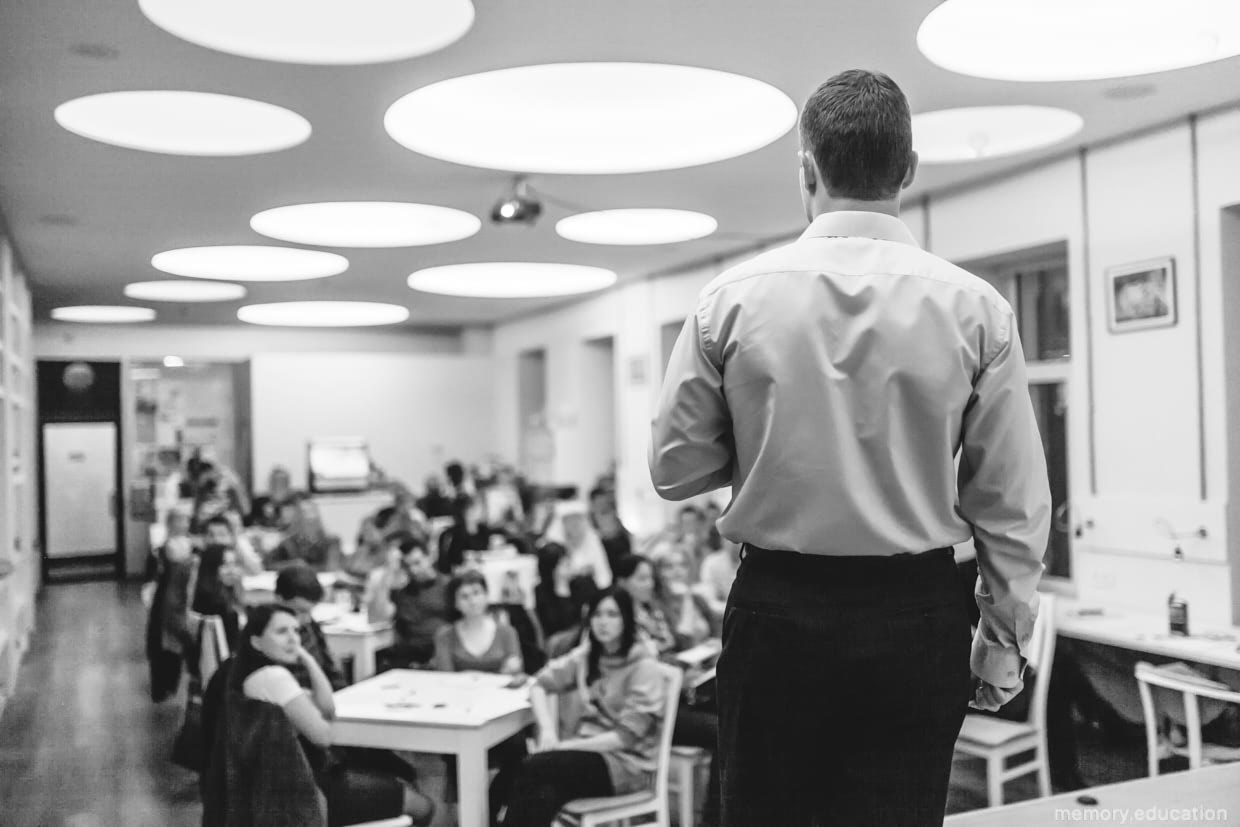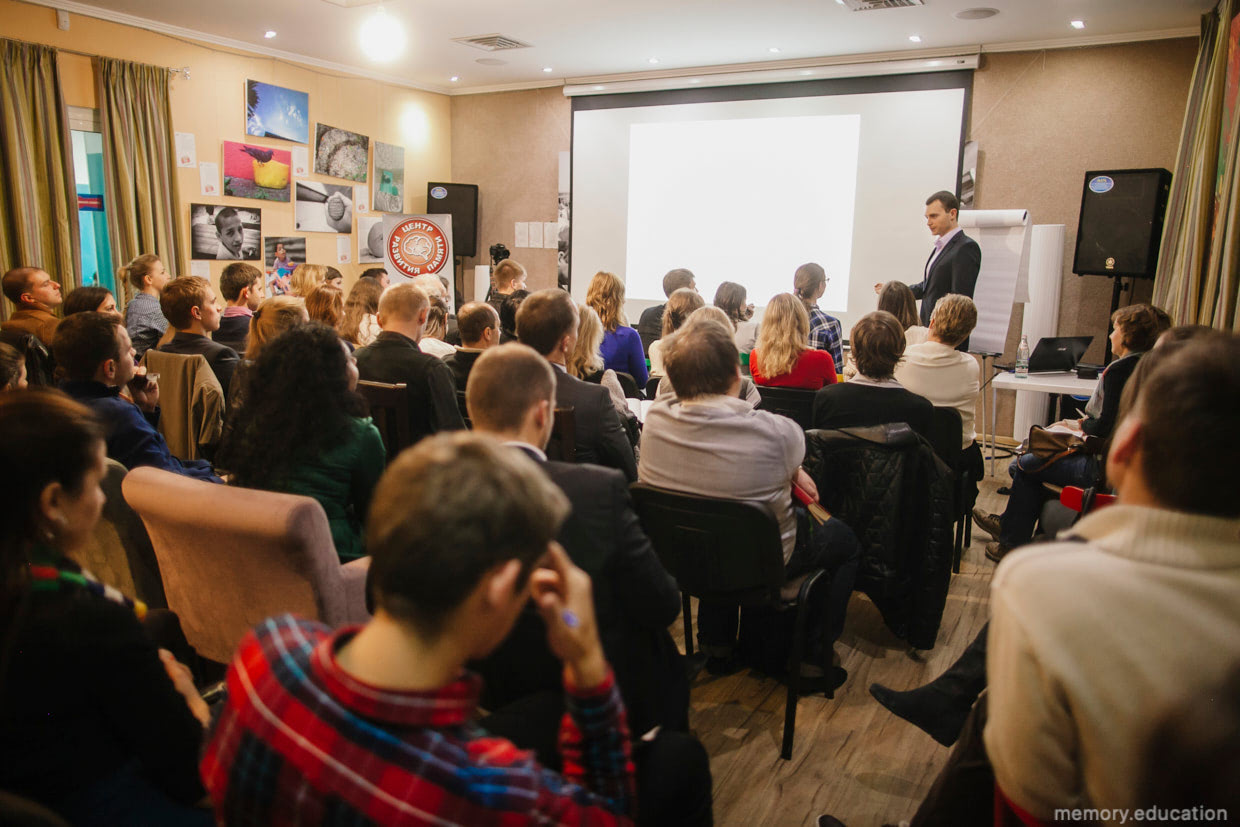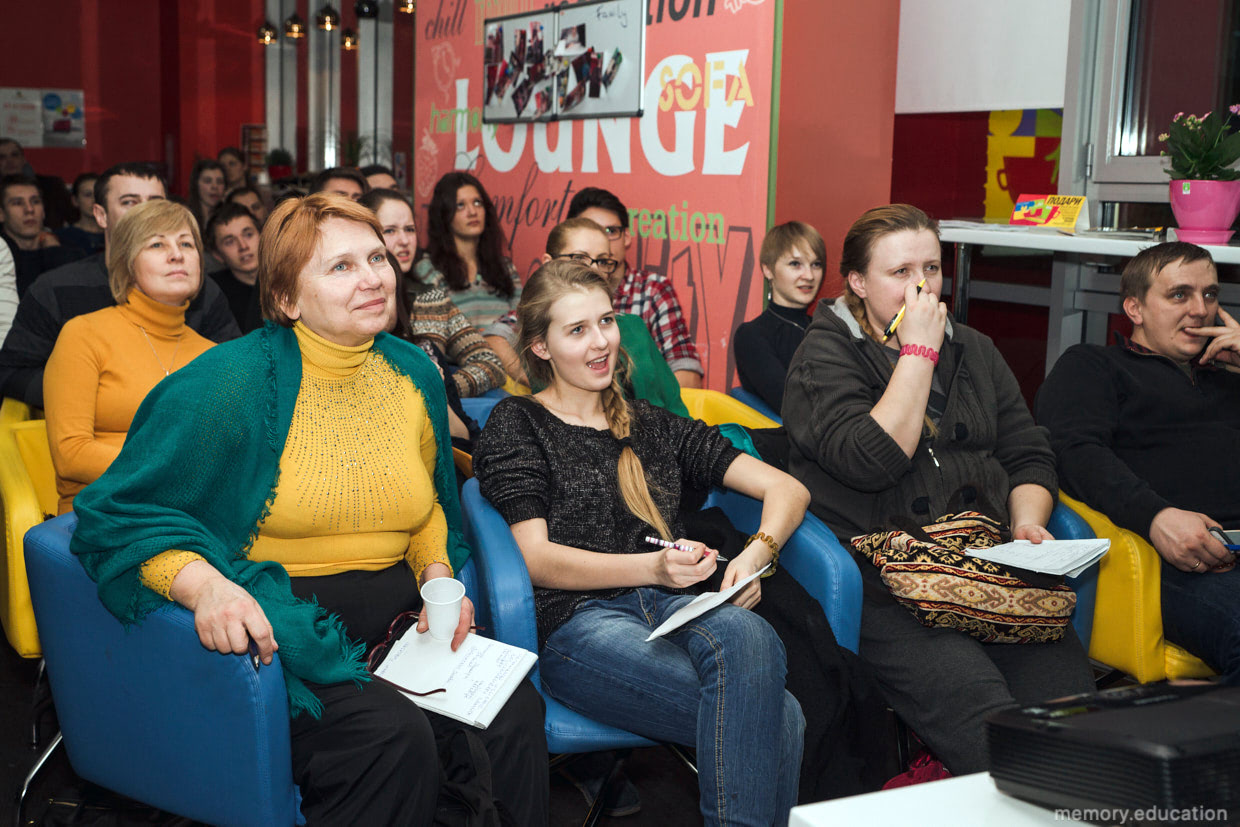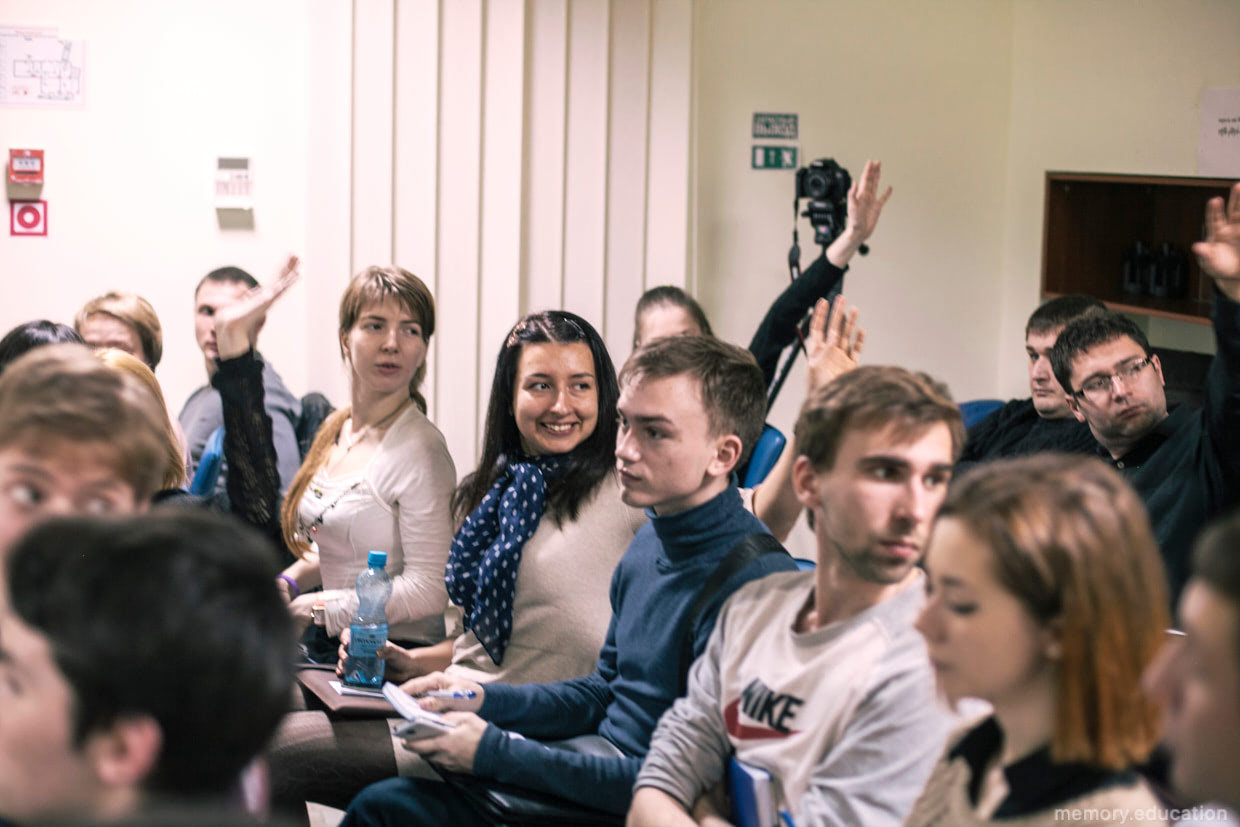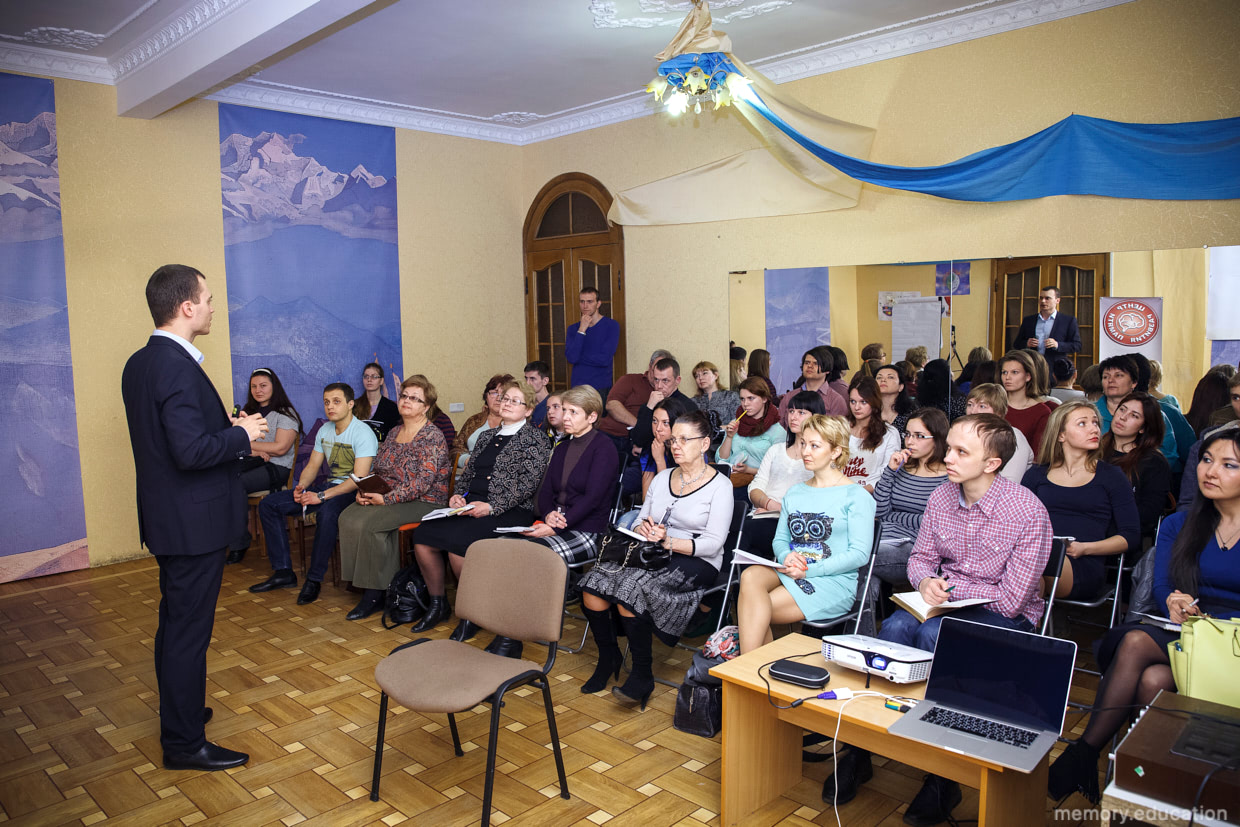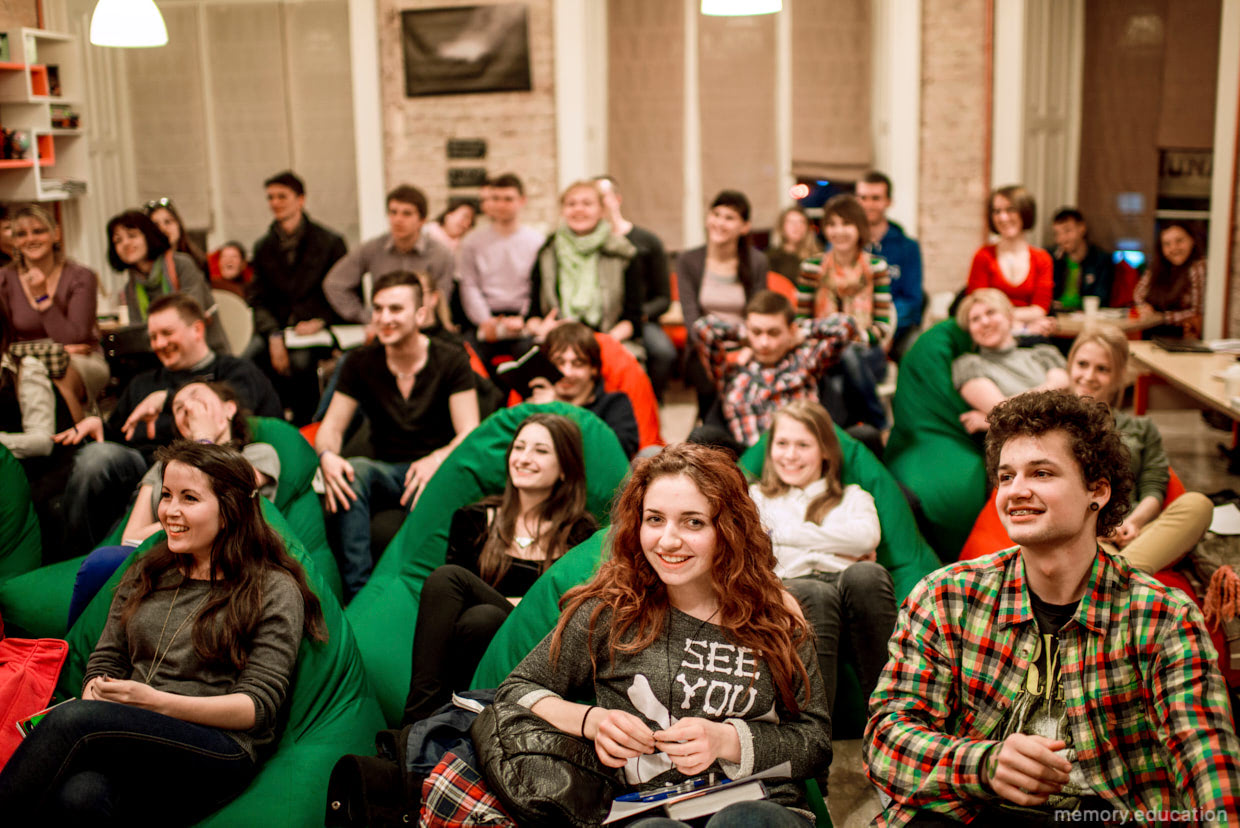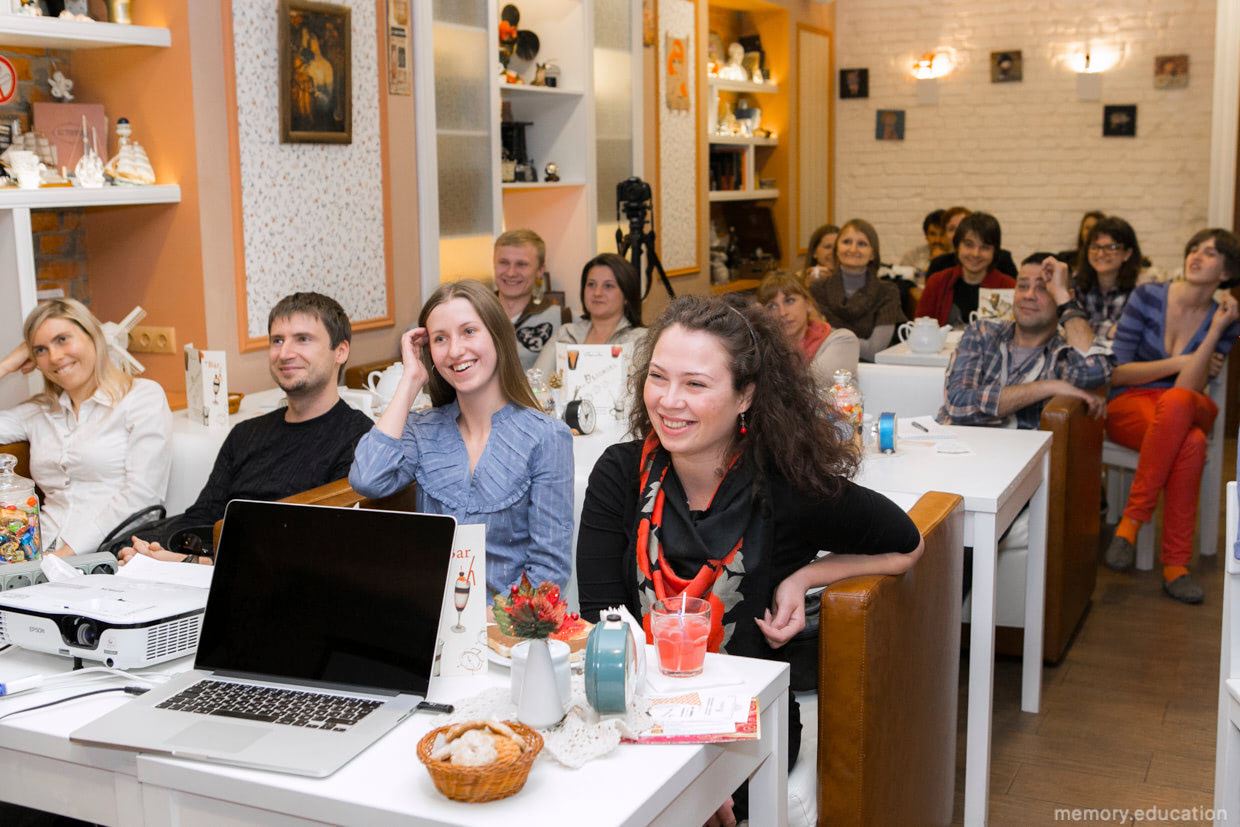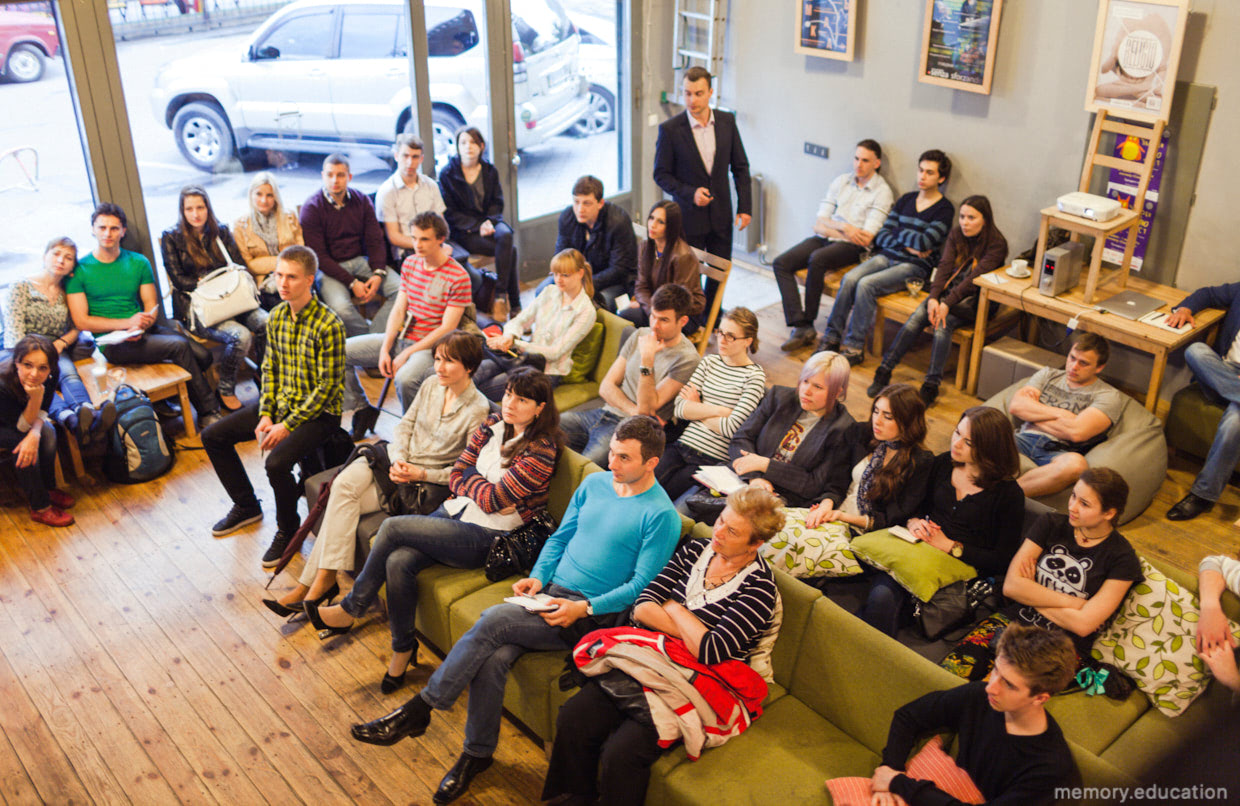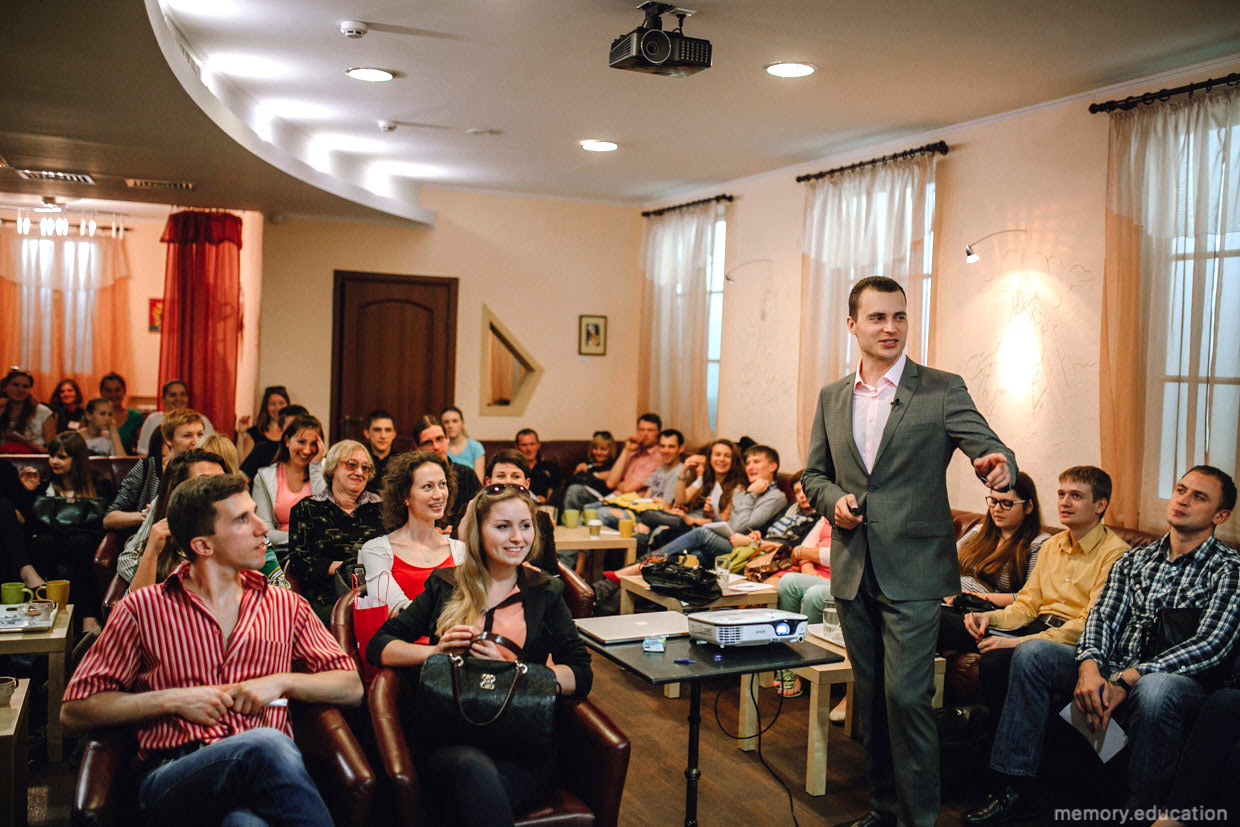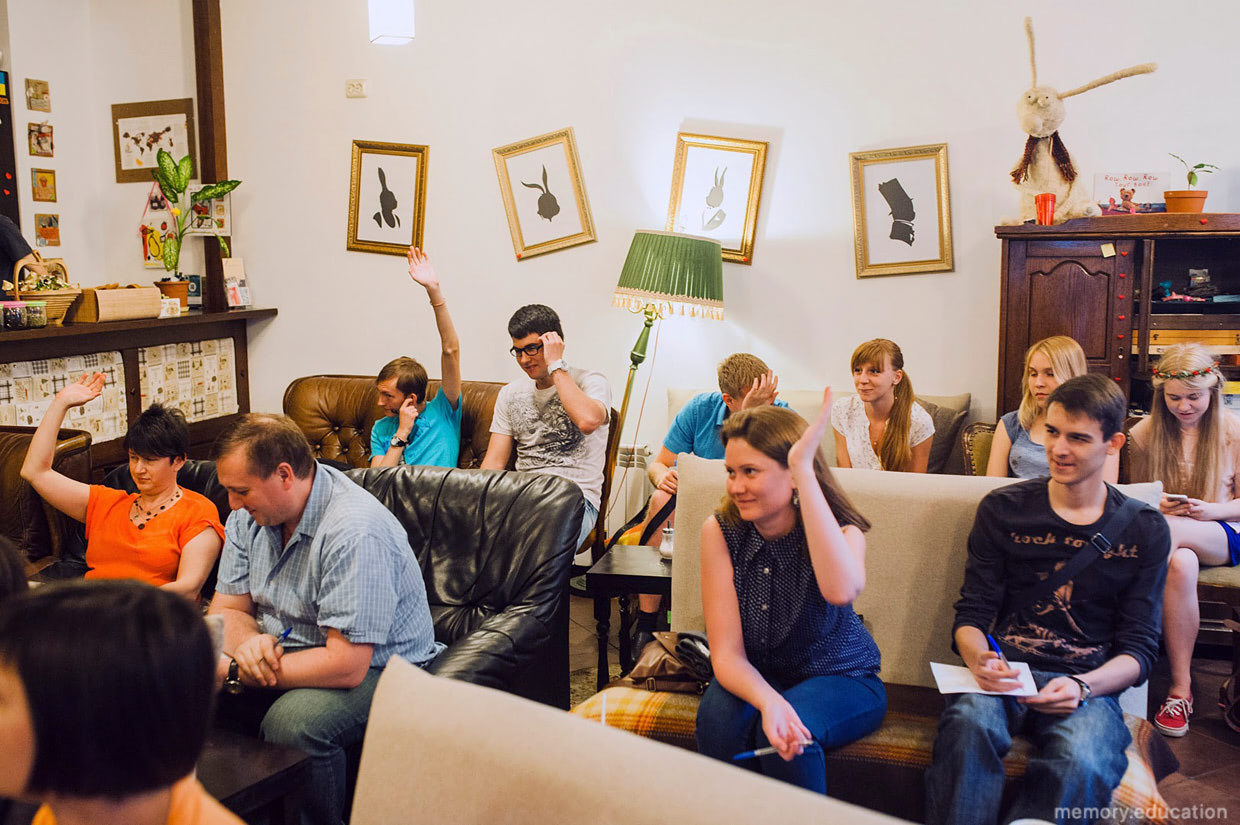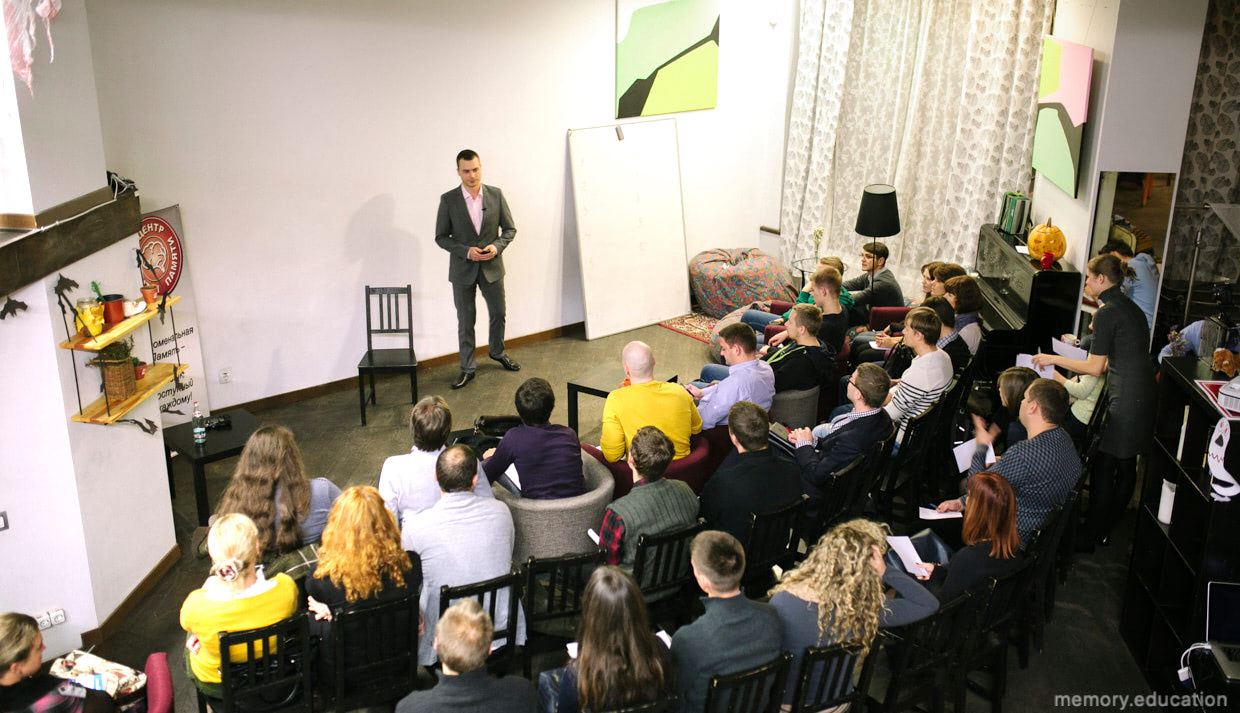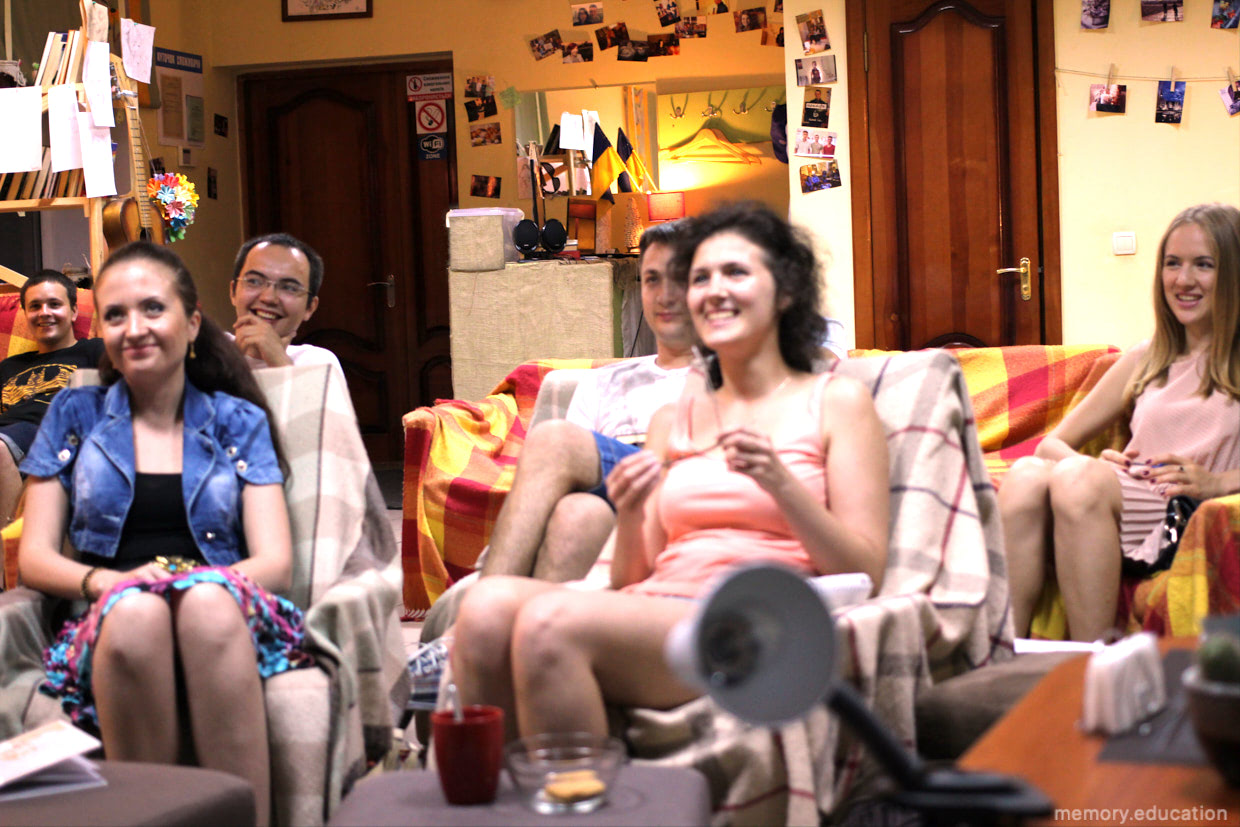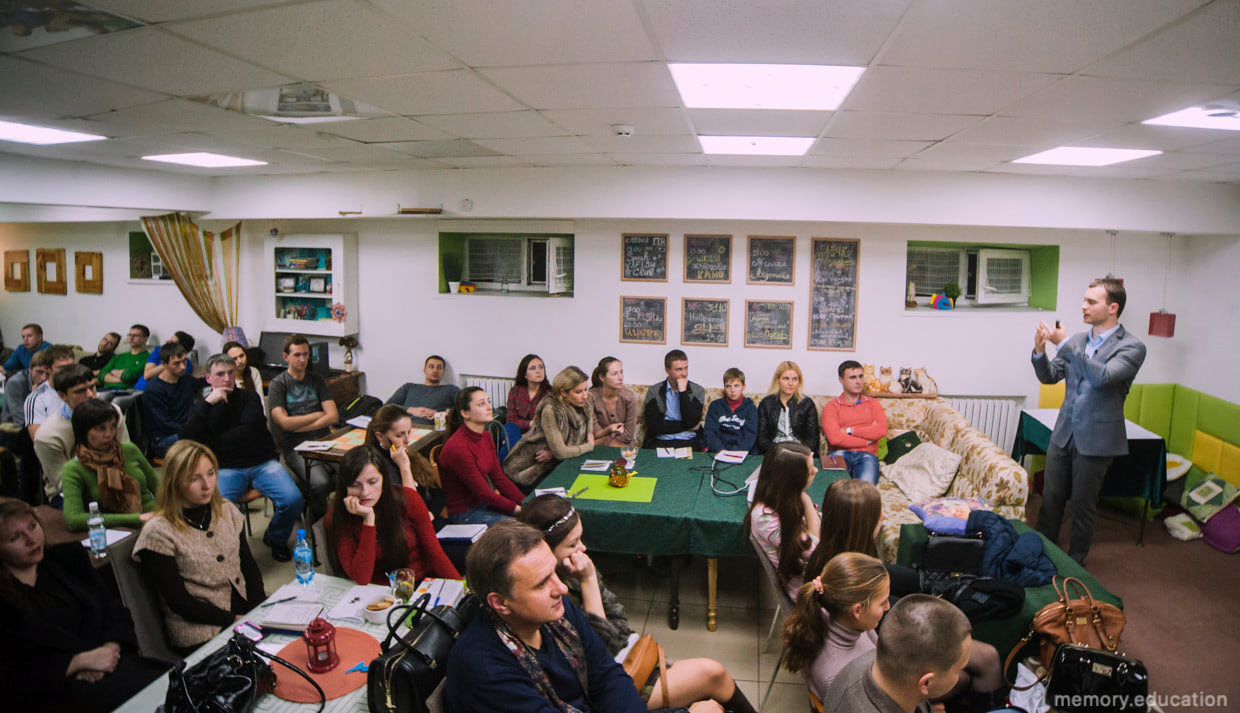 Phenomenal Memory
So that peo­ple would not get tired at the mas­ter­classes, I some­times showed "phe­nom­e­nal mem­ory won­ders."
It was only later that Super­hu­man, The Brain, and other the­atri­cal pro­duc­tions appeared on TV.
I had to per­form live, in unfa­mil­iar places, some­times in front of an unfriendly audi­ence. You can't cheat there, you can't re-record, you can't get your peo­ple involved.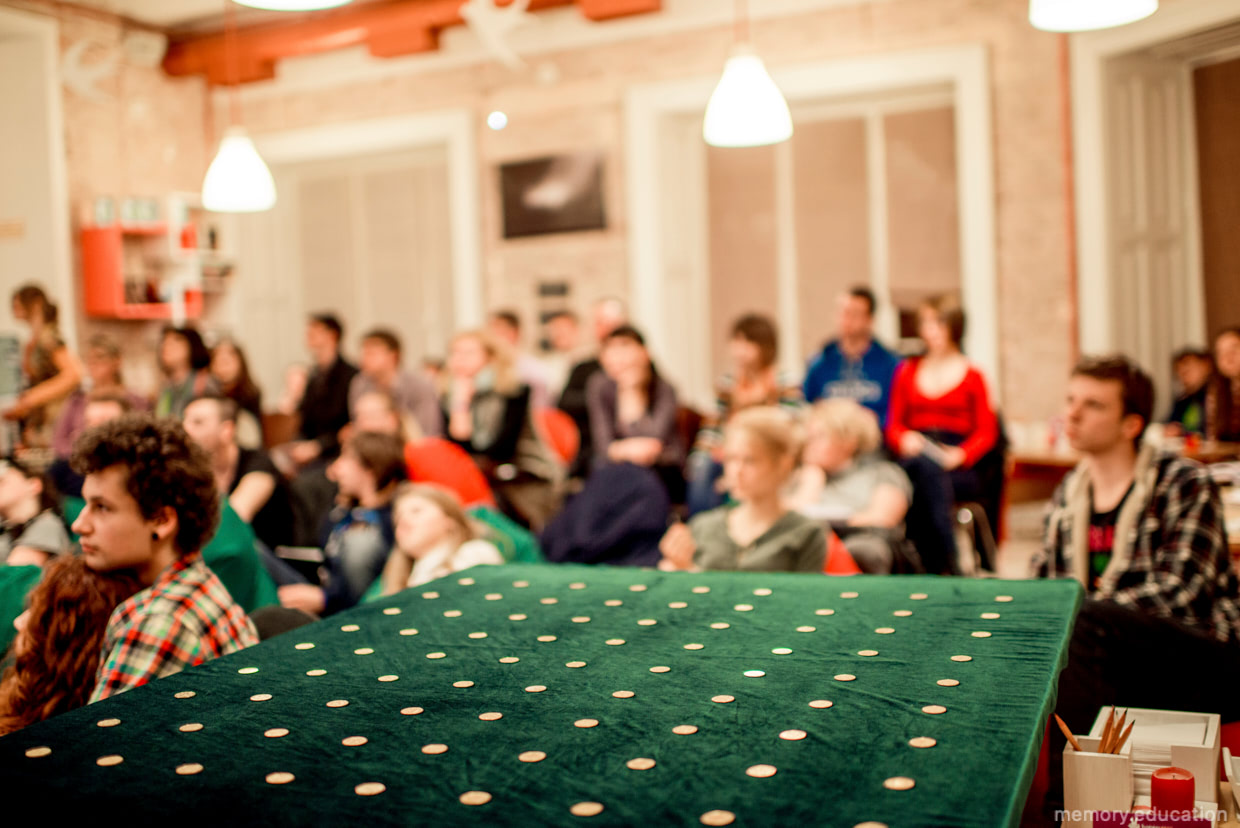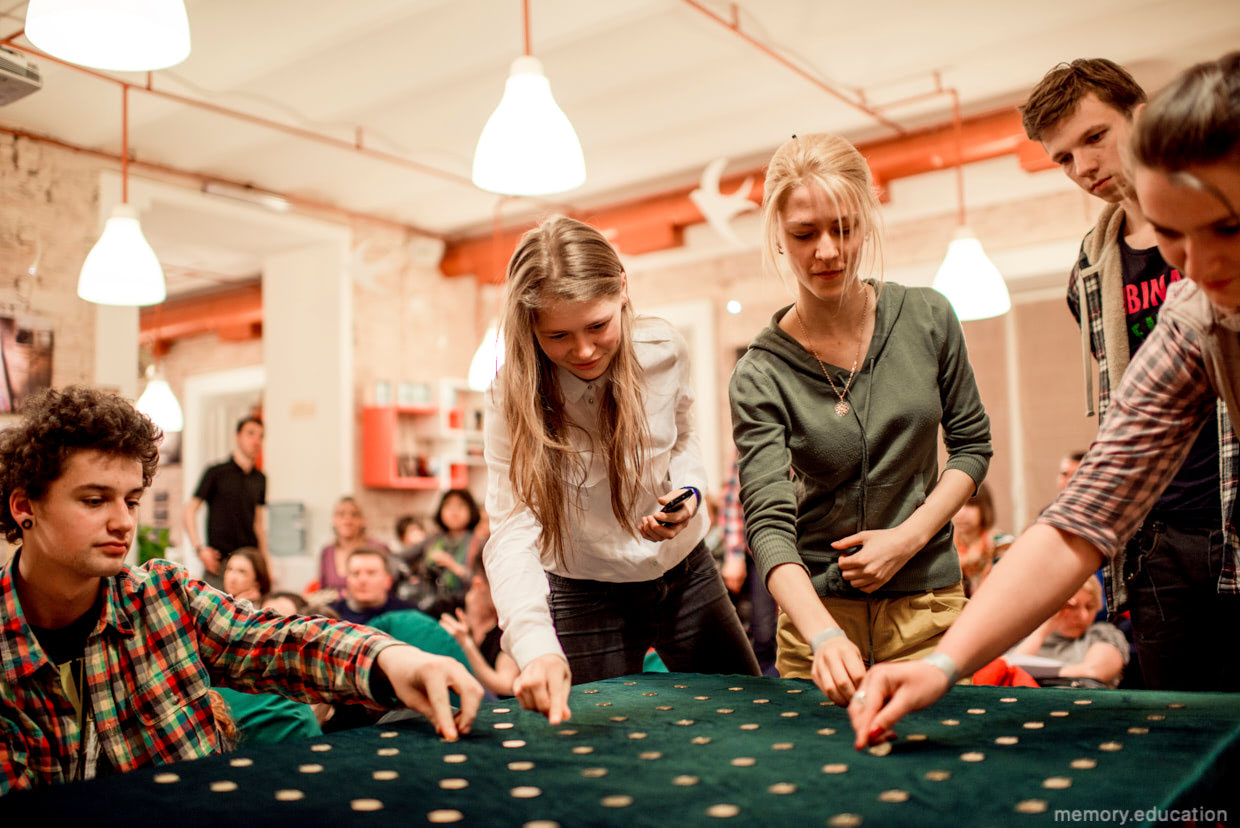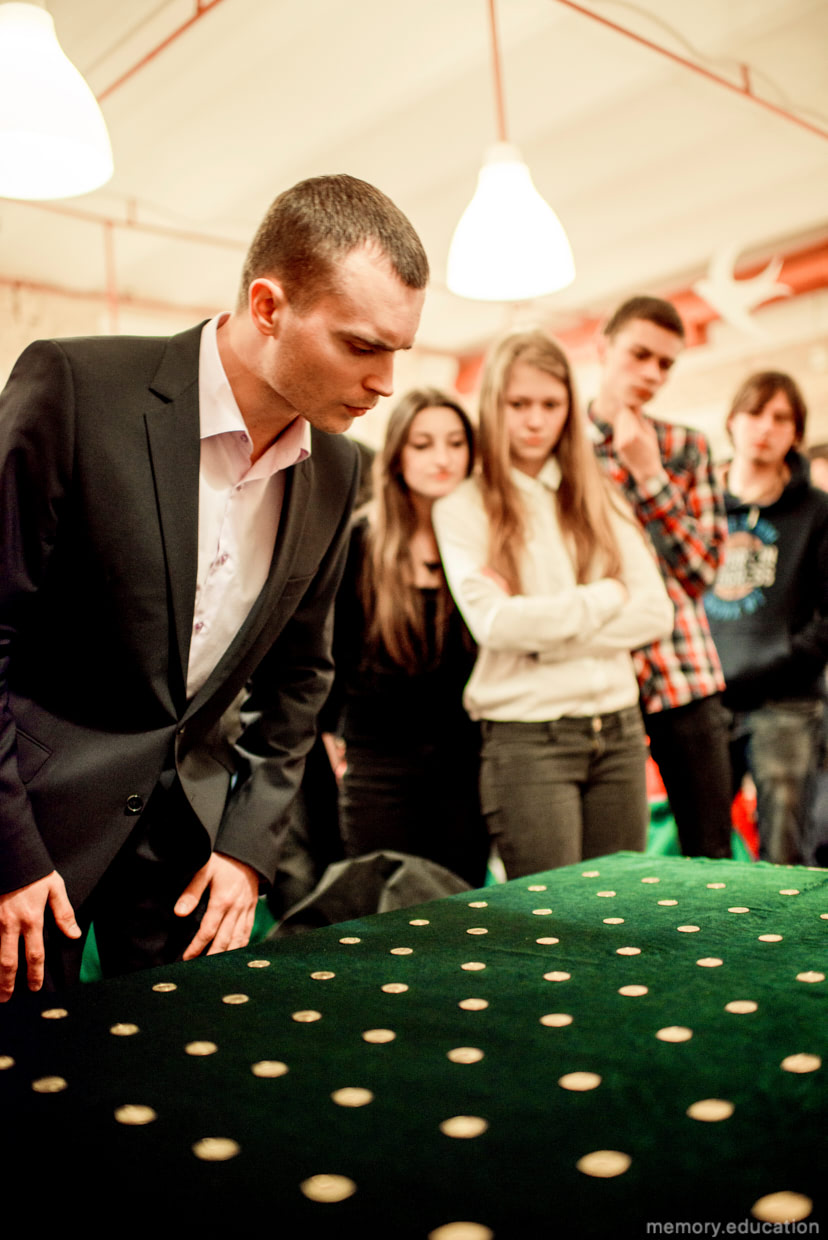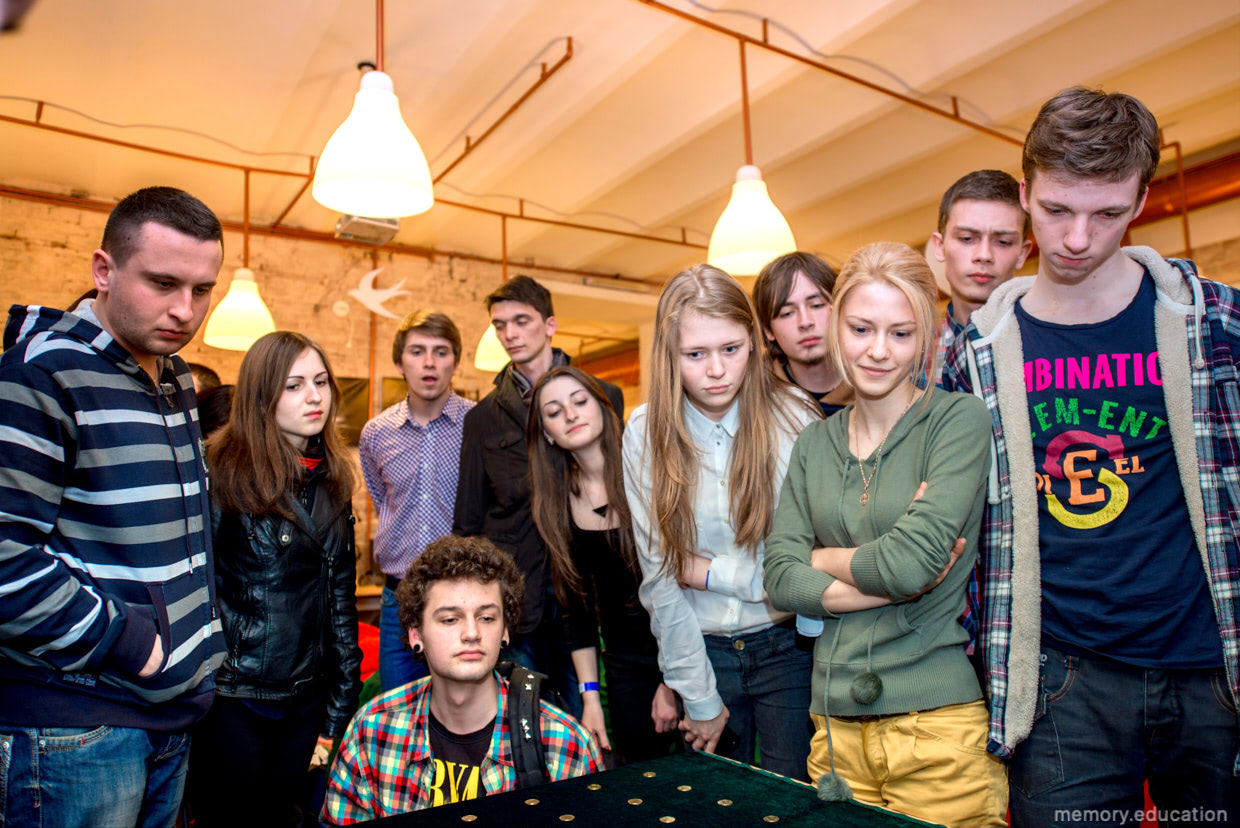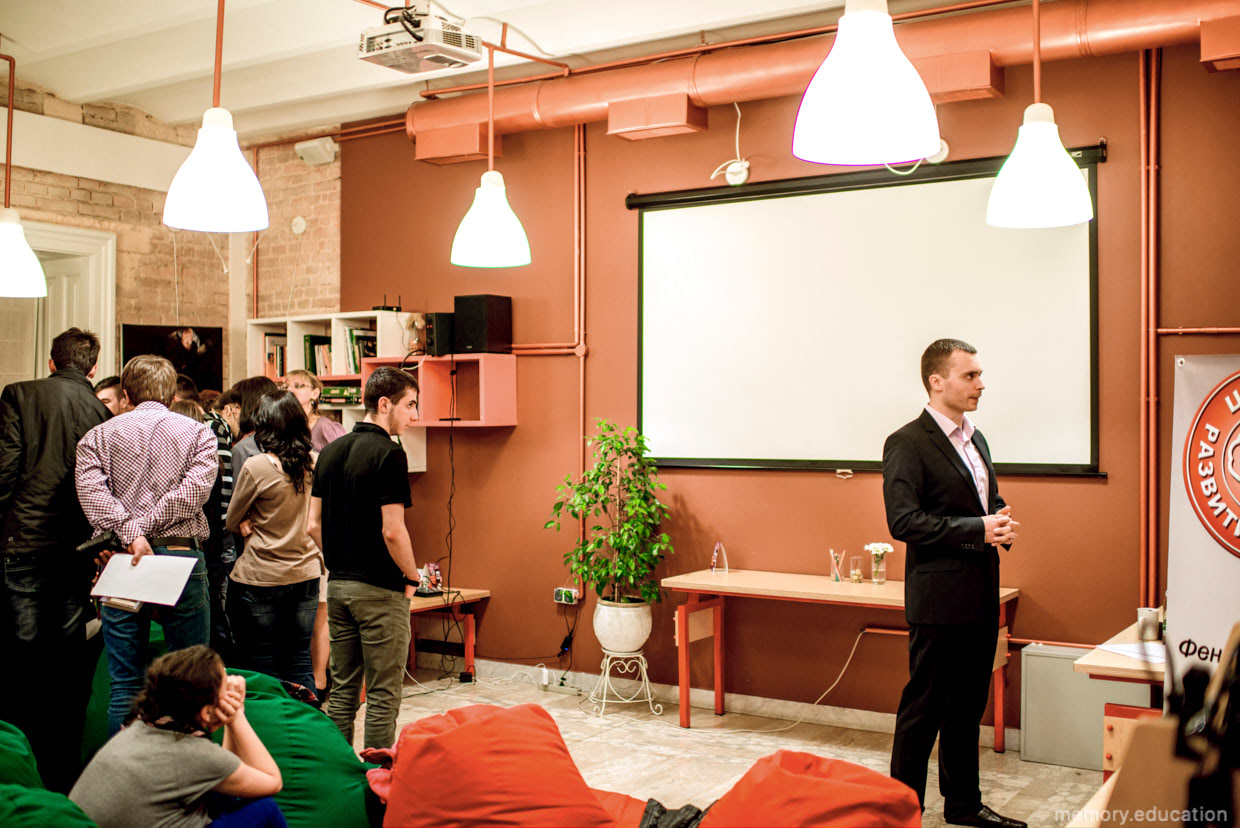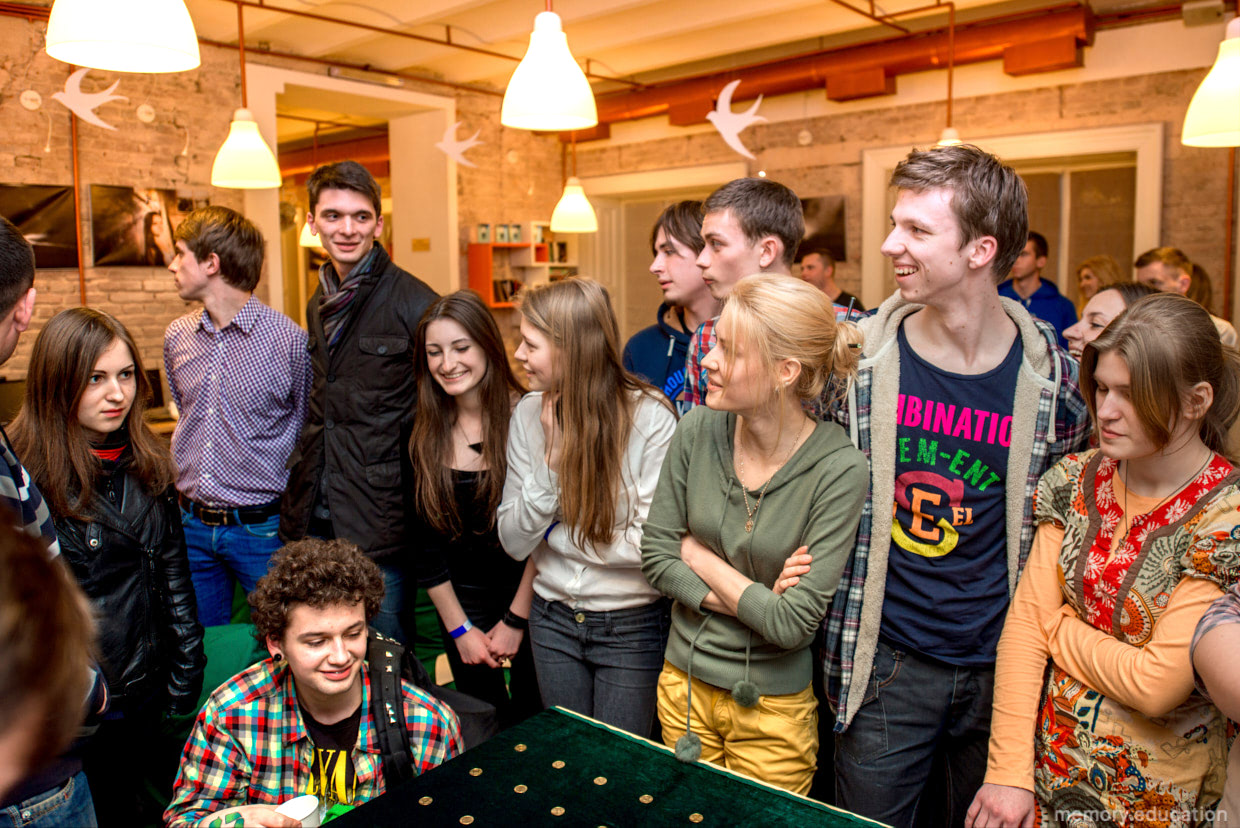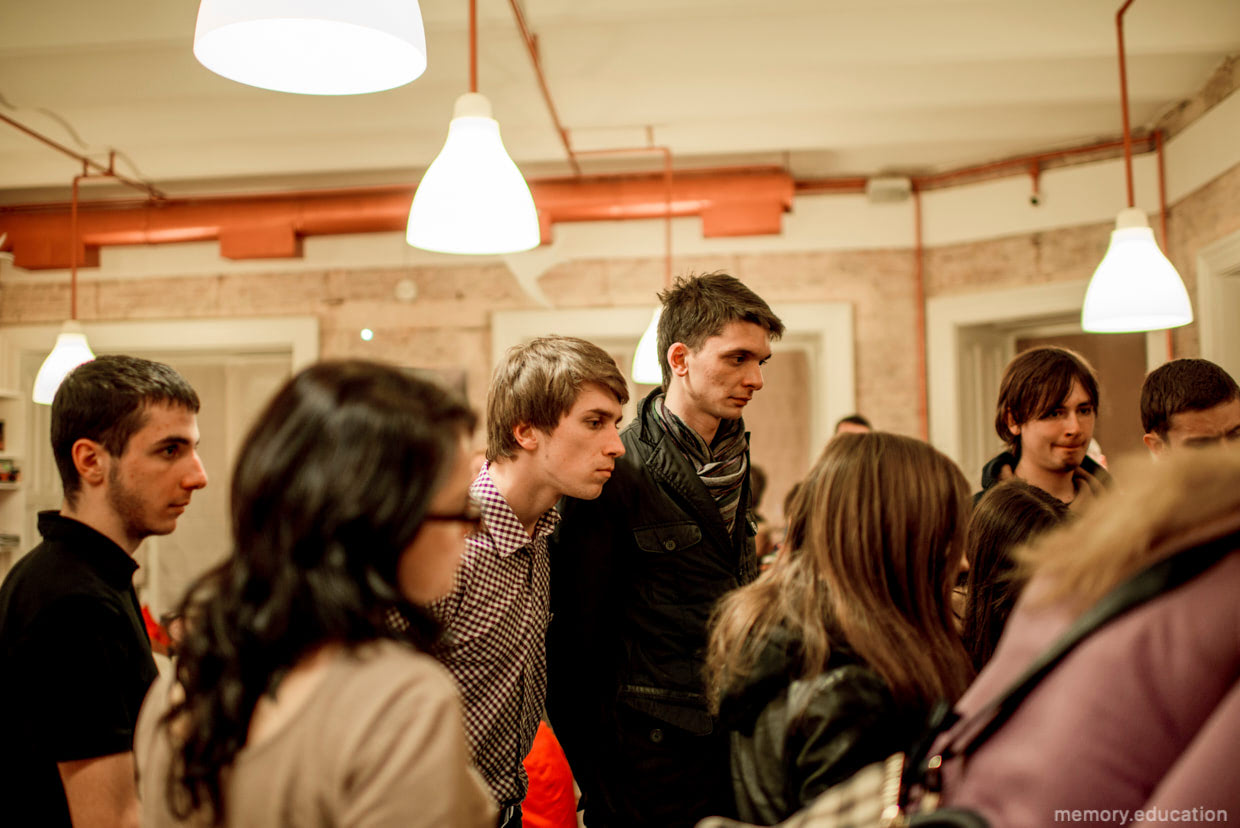 In Kharkiv, I called a girl from the hall to assist me. And then I turned to the wall.
The girl took turns giv­ing the floor to the audi­ence. The per­son calls the order num­ber, under which I have to mem­orize. And then says infor­ma­tion as com­pli­cated as he can come up with: hard to pro­nounce words in his native or for­eign lan­guage, rows of num­bers, and his name at the end. Then the next per­son, until the audi­ence is exhausted.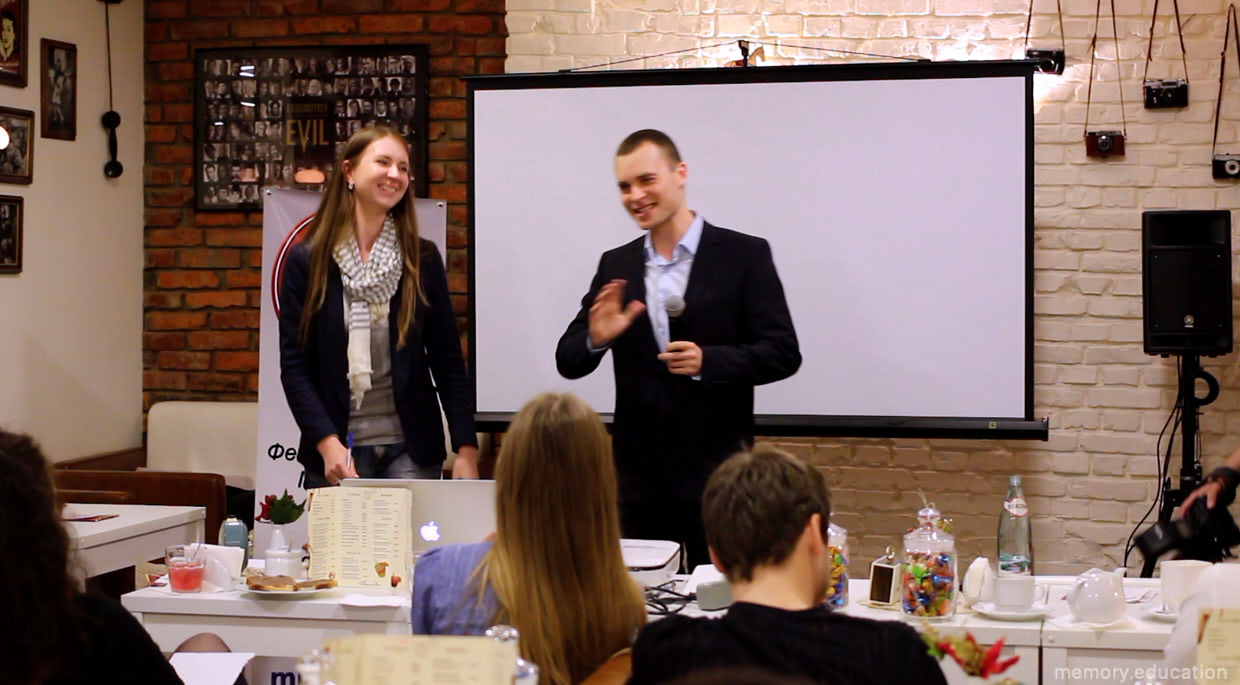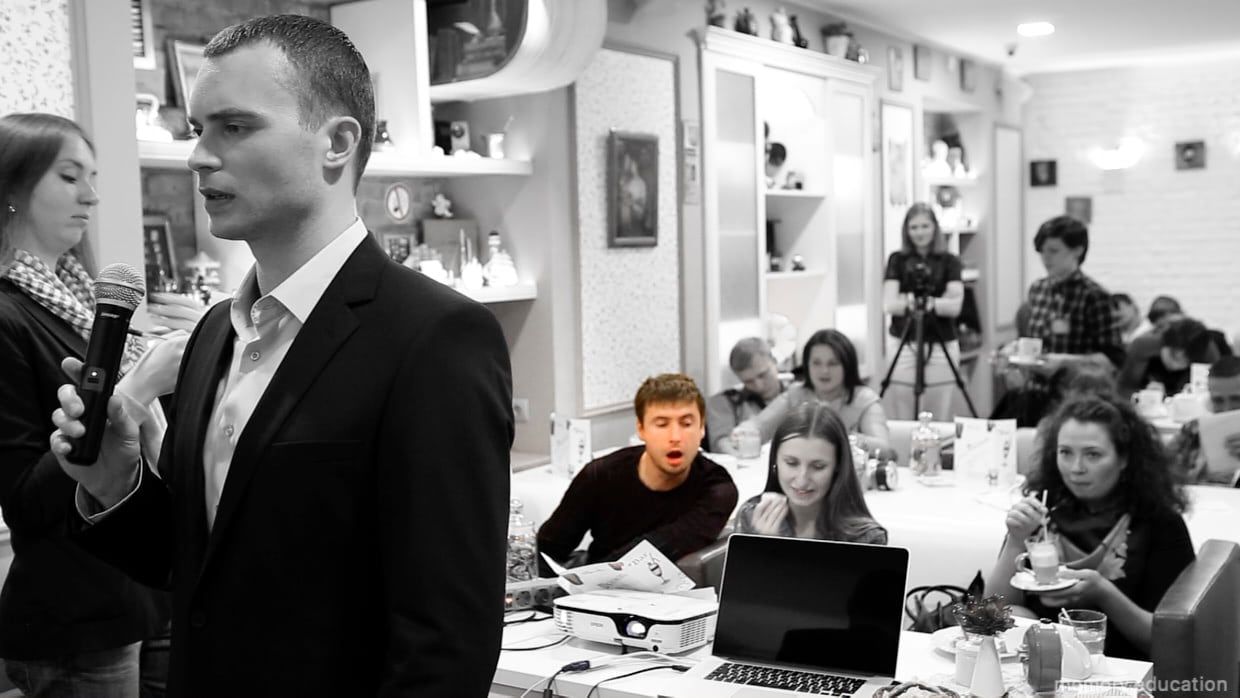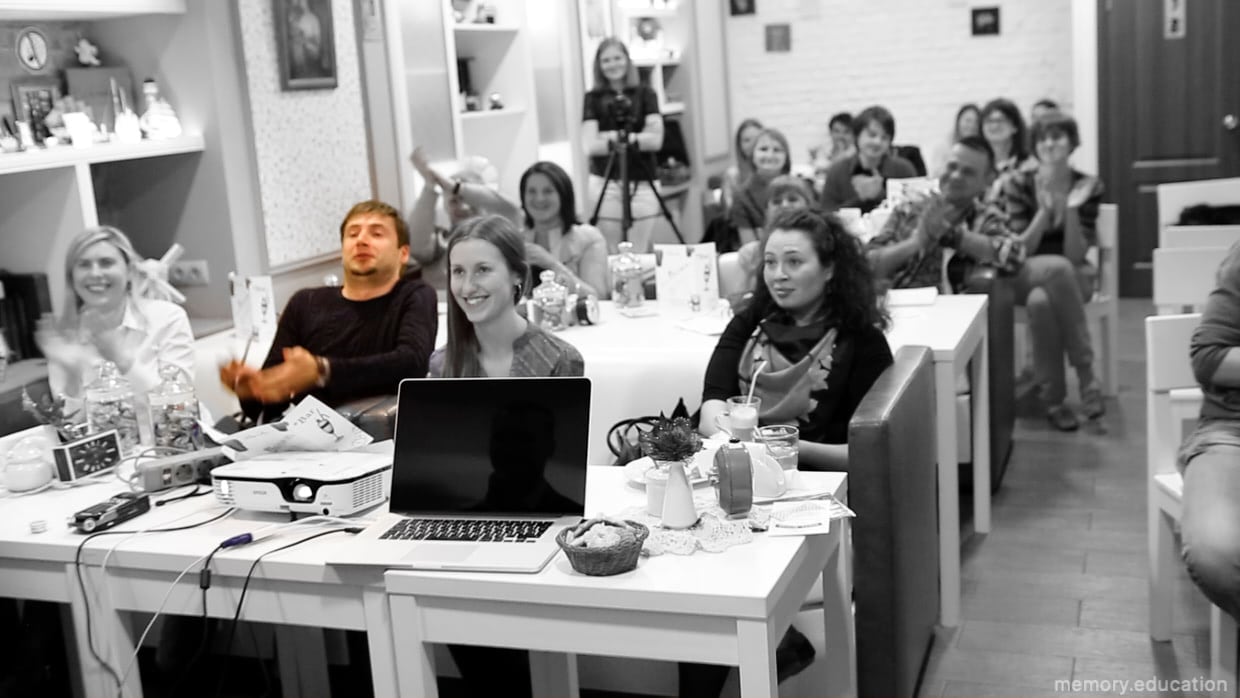 Memory training
And these are already closed train­ing in uni­ver­si­ties and cor­po­ra­tions. Com­pa­nies rarely allow pho­tog­ra­phy, but some­times it is pos­si­ble to make a good report.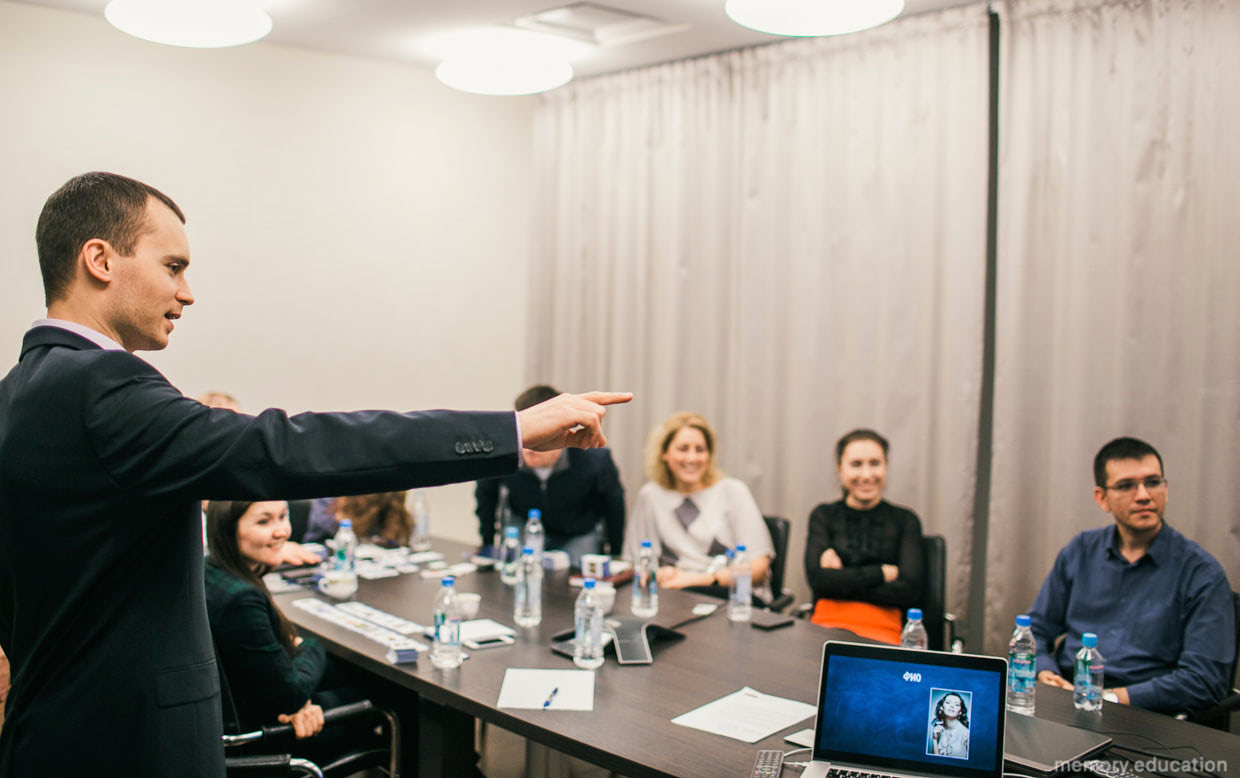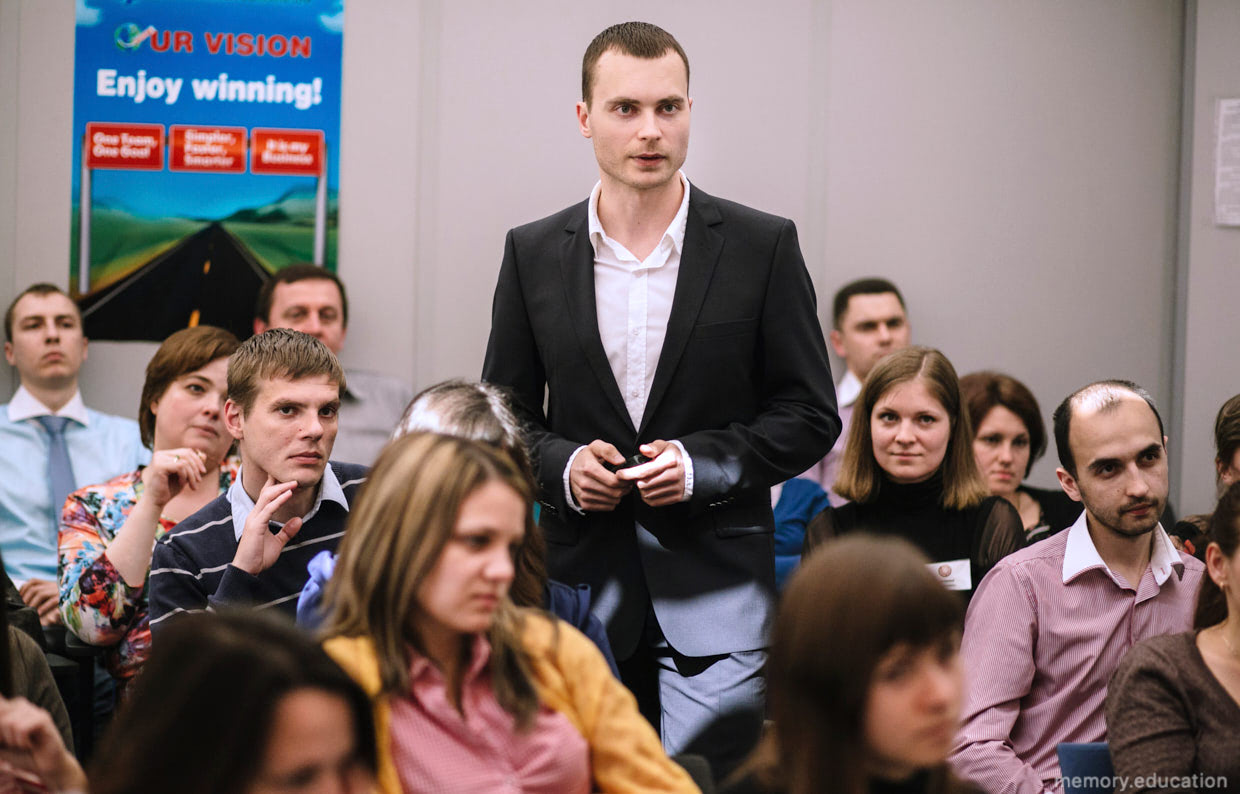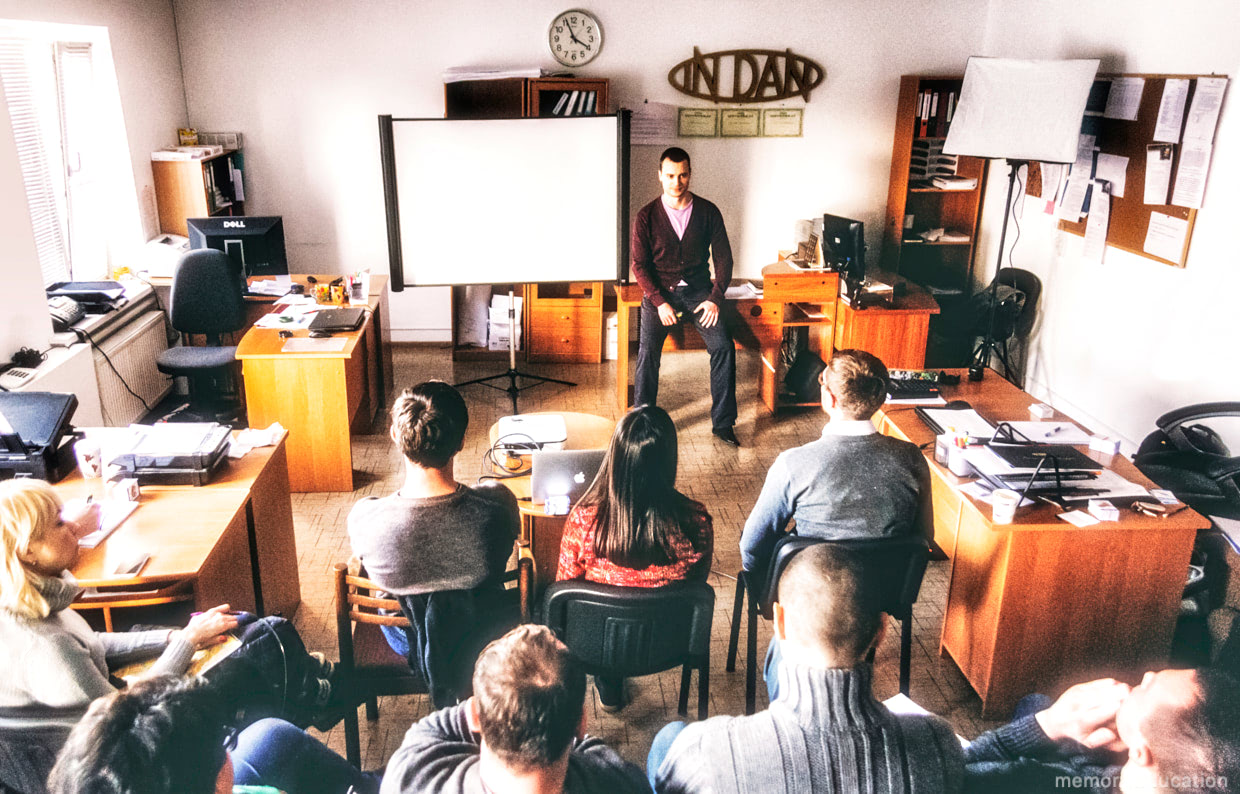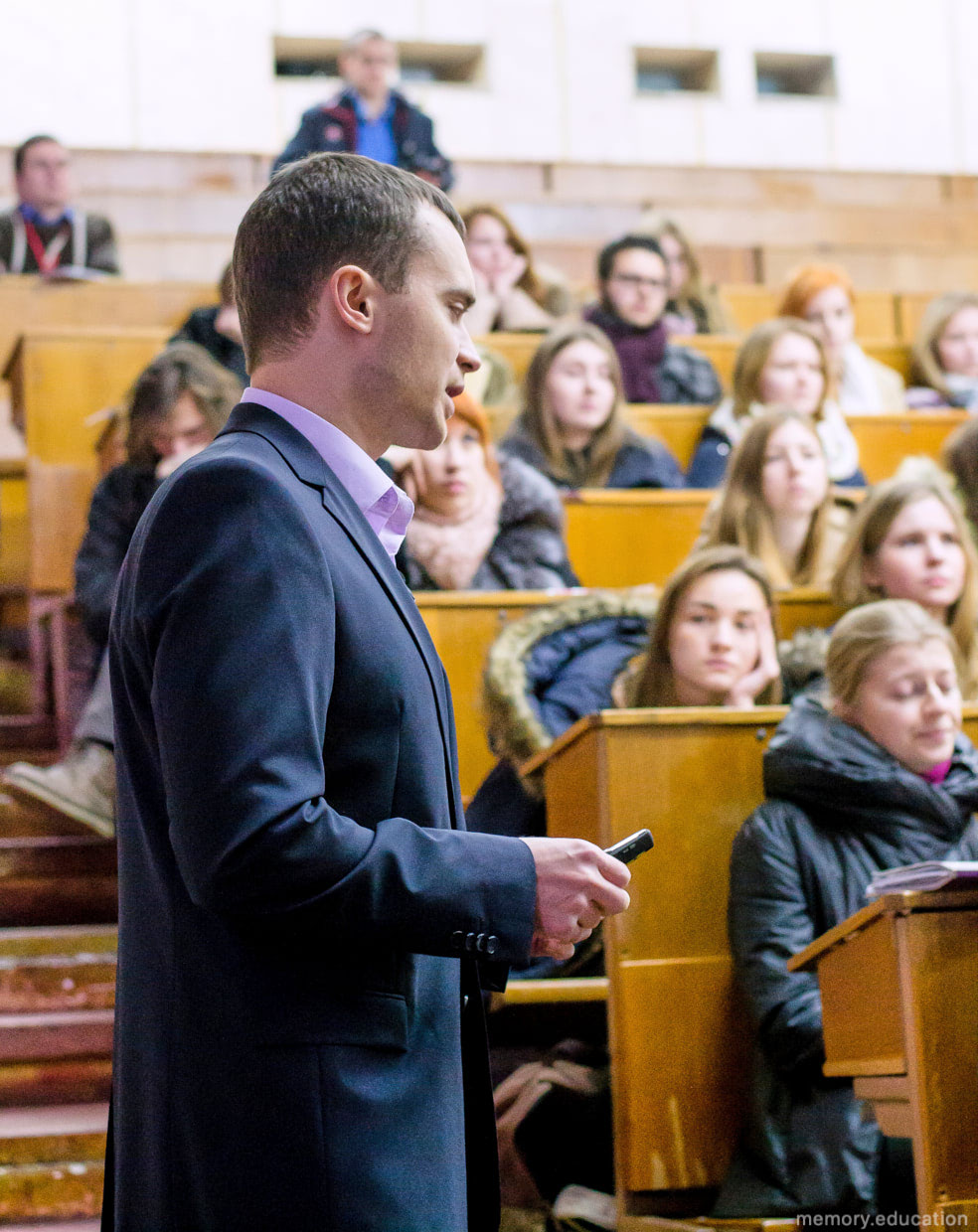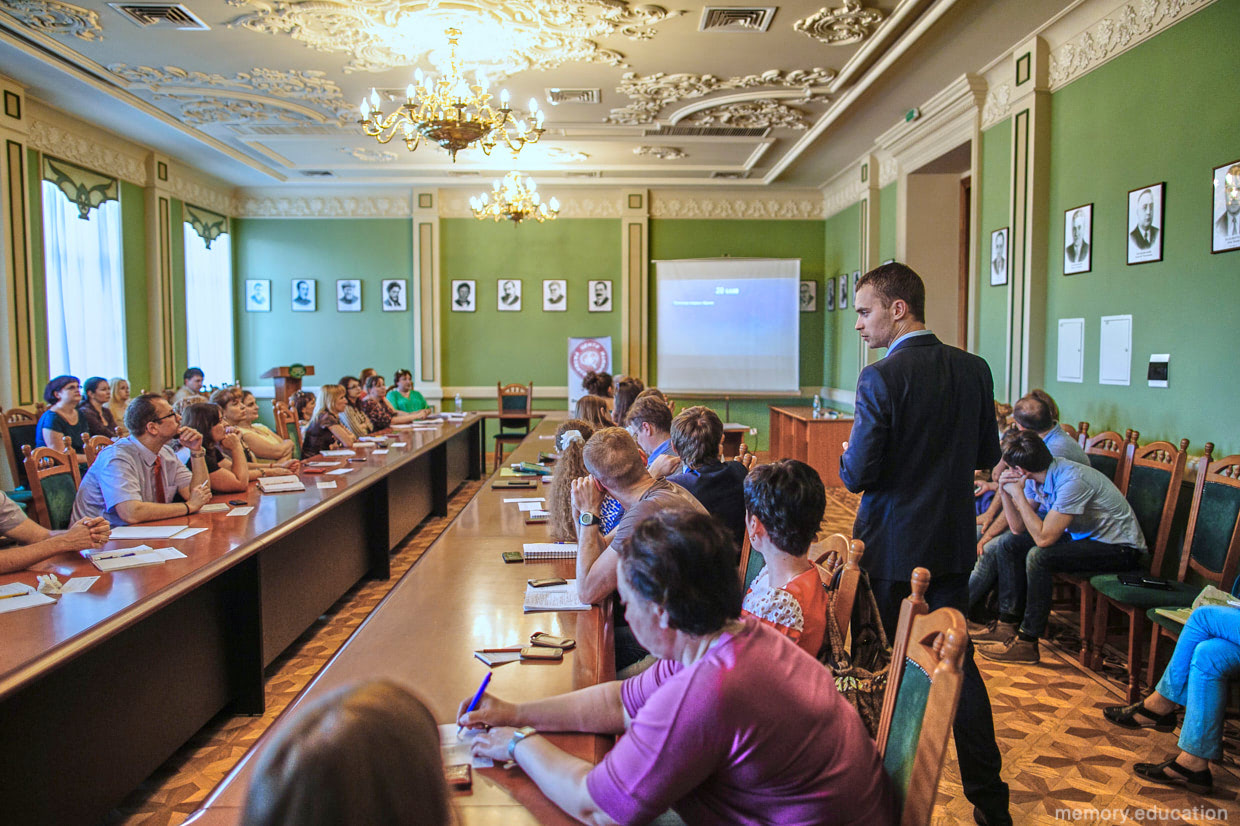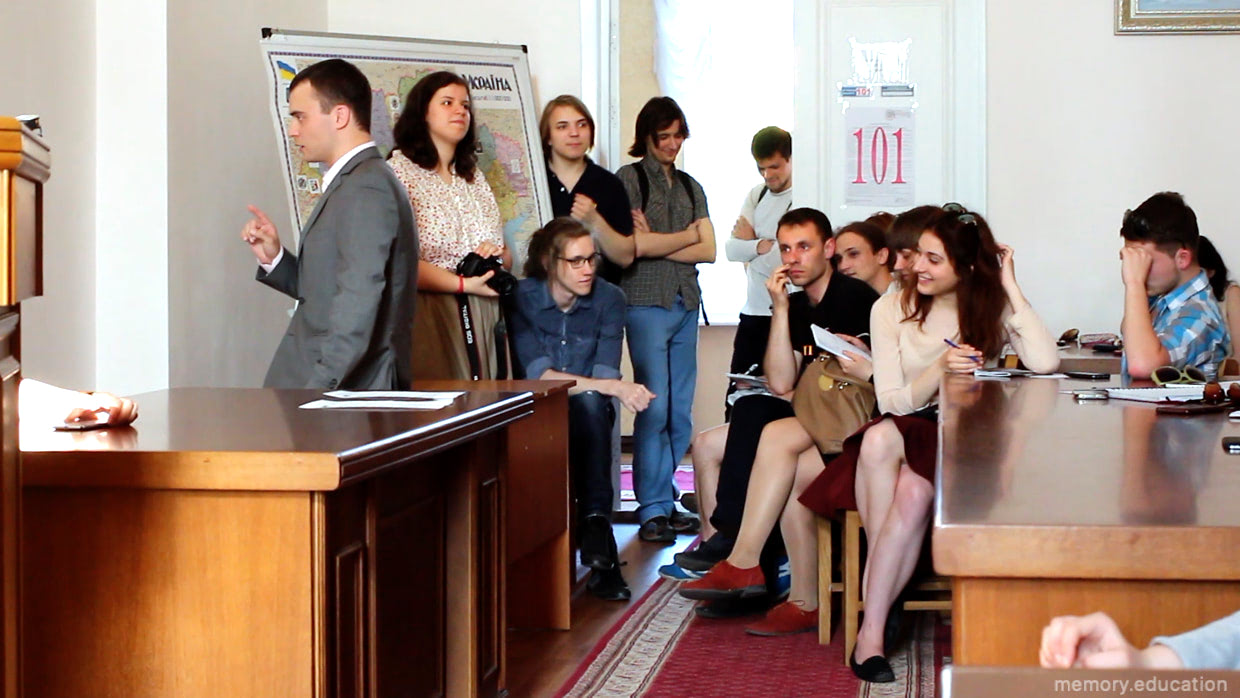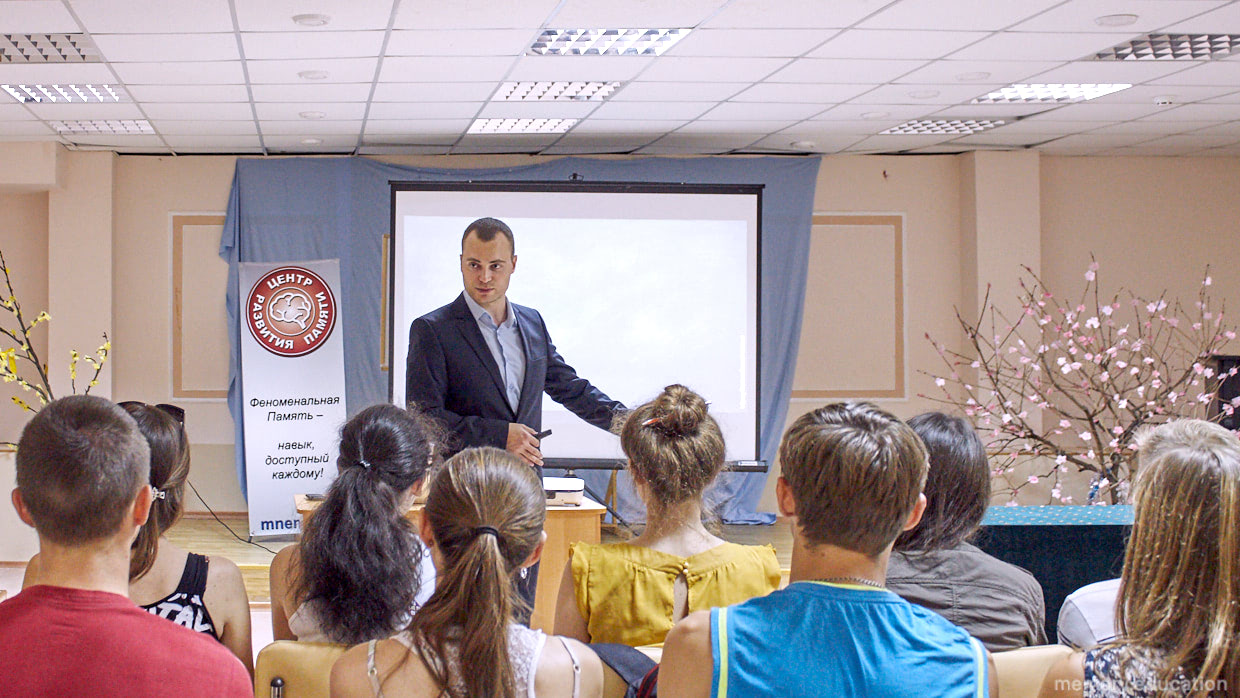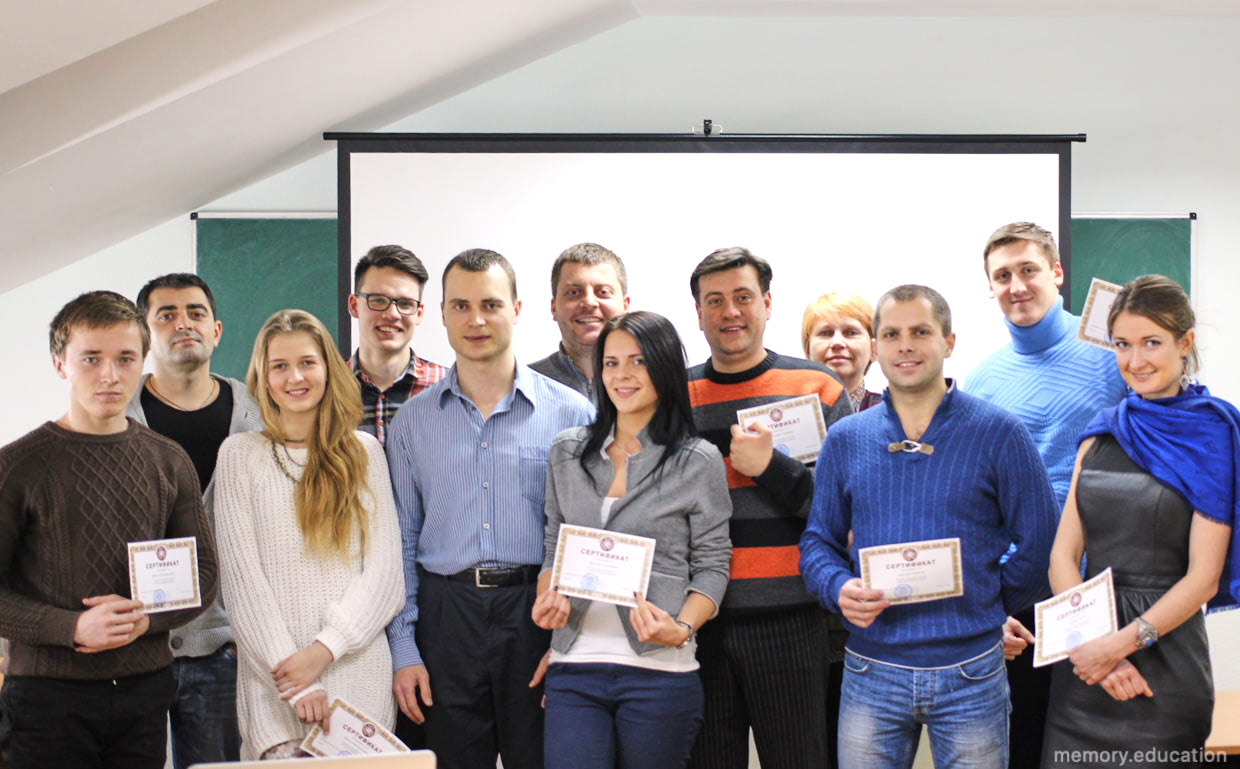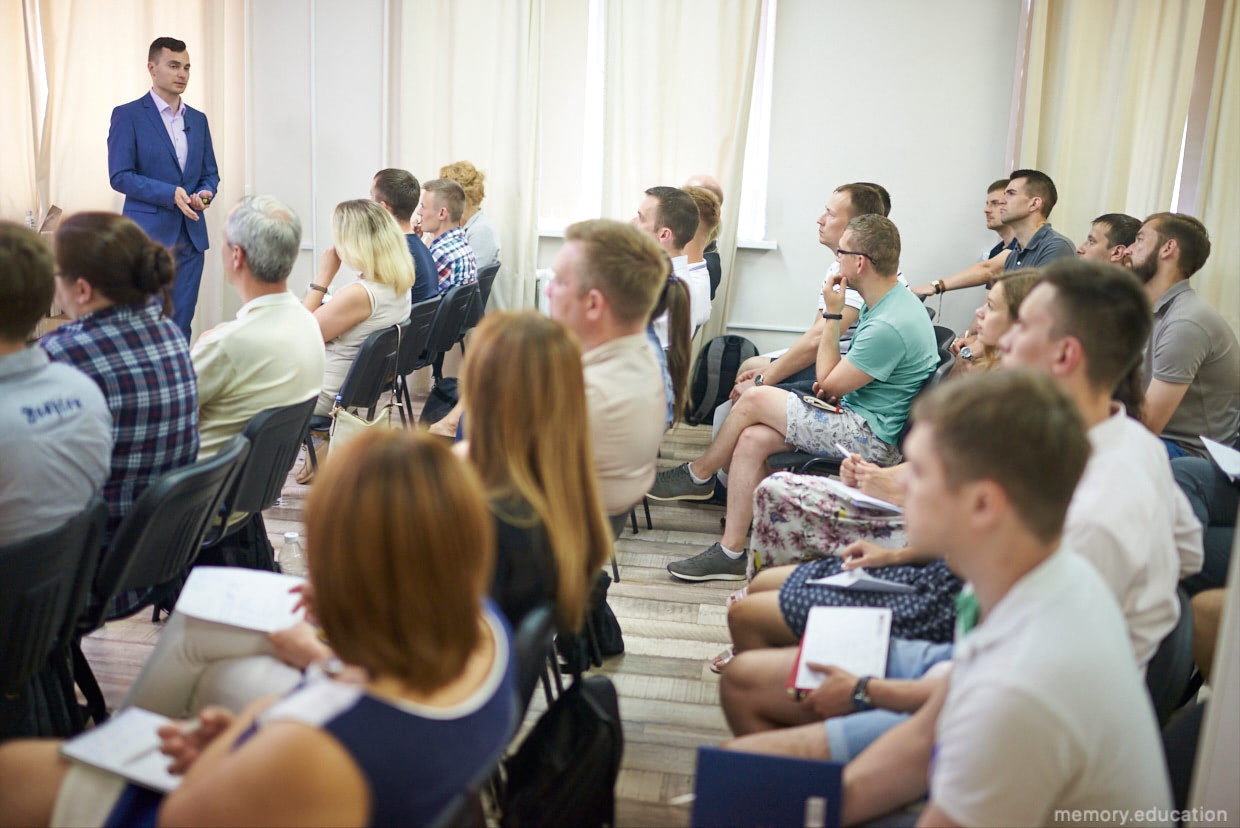 I usu­ally had 20-30 peo­ple sit­t­ing in the audi­to­rium dur­ing a train­ing ses­sion. And I could man­age them eas­ily. If they asked for more, we added chairs. A lit­tle more or a lit­tle fewer peo­ple came, I didn't notice any dif­fer­ence.
In 2015 I did an online train­ing ses­sion. And I real­ized that I was not pulling more than 12 peo­ple. I could see every face, I could tell by the expres­sion in their eyes what mis­takes were made, and I cor­rected them imme­di­ately. The involve­ment in the pro­cess is such that I need at least a week to recover.
And when I became con­vinced that peo­ple learn the skill faster in this for­mat, I've been try­ing to teach only online ever since.
Who I help

Dif­fer­ent peo­ple need mem­ory for dif­fer­ent pur­poses. I help every­one:
Schoolchil­dren and stu­dents—upload text­books in their heads, study without cram­ming and pass exams without cribs.
For­eign lan­guage learn­ers—mem­orize 50-100 new for­eign words in 1 hour and learn a phrase­book dur­ing a flight to another coun­try.
Pro­fes­sion­als—mem­orize a col­lec­tion of offi­cial infor­ma­tion in 1 evening and learn a new pro­fes­sion in 3 weeks.
Busi­ness­men and exec­u­tives—keep in mind the infor­ma­tion about com­peti­tors and the his­tory of rela­tions with each client: names, birth­days, phone num­bers, con­nec­tions, habits, strengths, and weak­nesses.
Speak­ers in public—do not for­get the speech and the sequence of state­ments, speak without paper, and do not get lost in thought.
Peo­ple in every­day life—write infor­ma­tion down imme­di­ately in the brain. Do not for­get things, sched­ules, promises, requests, and errands. Remem­ber the names and faces of dozens of peo­ple the first time. Main­tain work­ing mem­ory until old age.
How I'm different

I make it so that peo­ple who have pre­vi­ously read mem­ory books and taken mem­ory courses can finally be able to mem­orize.
I help them stand out from those who use Google instead of mem­ory. Give you the oppor­tu­nity to mem­orize dif­fi­cult things. I prove that the skill of phe­nom­e­nal mem­ory can be mas­tered by any­one.
I want as many peo­ple as pos­si­ble to learn to use their mem­ory and there will be fewer empty-headed con­sumers of infor­ma­tion. To that end, I share free mem­ory Advice and talk about mem­ory for free in the Jour­nal and on You­Tube.
I can­not help those who are not ready to train and believe in "magic pills" for mem­ory.
I do not look at the age, sex, or sta­tus of the client. I sac­ri­fice decency for the sake of the result: I can eas­ily tell an obscene joke at the train­ing if it helps to explain the mate­rial clearly.