Speed reading courses: how we are deceived
Speed read­ing train­ing and speed read­ing books promise to improve mem­ory. But that's not true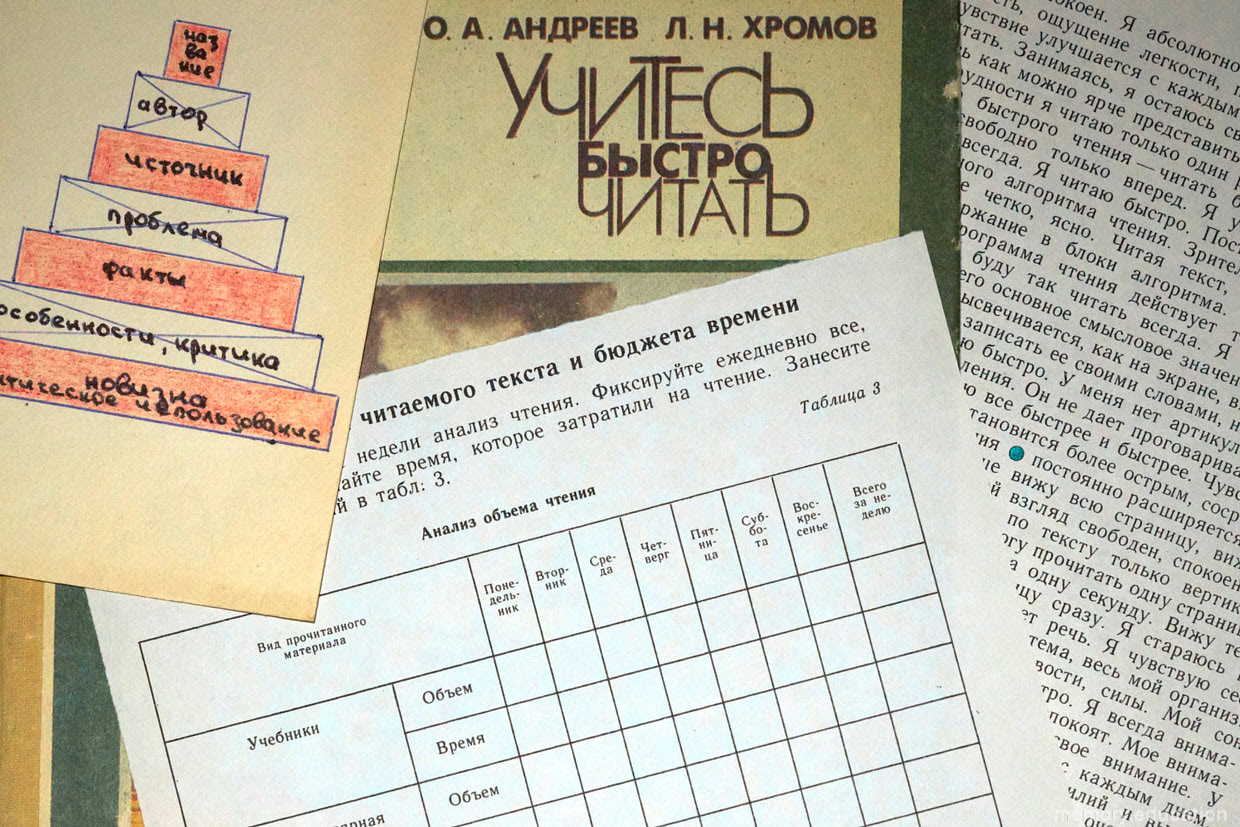 I've been doing speed reading since I was 11 years old, and I know all about it. In this arti­cle, I tell you how they deceive us. And you'll see that speed read­ing courses and speed read­ing books don't improve mem­ory or help mem­oriza­tion despite their promises.
The "comprehension" coefficient
When you come to a speed read­ing course, they mea­sure your ini­tial speed. Thought­ful courses under­s­tand that it's not enough to just read. Stu­dents need to be per­suaded that they under­s­tand what they're read­ing.
To do this, they use a for­mula: divide the num­ber of char­ac­ters you read by the time you spend and mul­ti­ply by the "com­pre­hen­sion coef­fi­cient."
You are asked 10 ques­tions and the coef­fi­cient is deter­mined by the answ­ers. Five out of ten ques­tions never change.
Usu­ally, it is:
title;

author;

out­put infor­ma­tion;

the main prob­lem;

nov­elty and prac­ti­cal use.

Open any book: on the back of the title page or the end page, you will see an abs­tract with out­put infor­ma­tion. Or read the book descrip­tion on the web­site. They answer exactly those ques­tions.
And this is where those who believed that speed read­ing could improve mem­ory are deceived.
How does speed reading fool us with the coefficient
You know those 5 ques­tions in advance because they don't change. You turn the first page of the book, read the abs­tract, and you already get a "com­pre­hen­sion" coef­fi­cient of 0.5.
Accord­ing to the logic of speed read­ing courses, you have already learned half of the con­tent of the book. Rely­ing only on nat­u­ral mem­ory, in a few days, we will not remem­ber the out­put or the author's last name if it is com­pli­cated. But in a speed read­ing course, this does not embar­rass any­one. Because there is no going back to what was once "learned."
The other five ques­tions are also no big deal: genre, plot, specifics of nar­ra­tion, main char­ac­ters, atti­tude toward the work. That's if the work is fic­tion.
If the text is sci­en­tific, you won't be asked about the date, long num­bers, com­pli­cated terms, or names. If they do, they will ask in gen­eral, "What part of the world did Colum­bus dis­cover in 1492?" The usual fudg­ing of results, and the client believes he has mem­orized the main points of the book. So much for "mem­ory improve­ment" in a speed read­ing course.
Then we real­ize that we don't feel the ben­e­fits of speed read­ing. What's the use of flip­ping through pages quickly if you only catch the gen­eral mean­ing? You still don't remem­ber the exact infor­ma­tion and sequence of informa­tion.
I'd rather slowly but com­pletely mem­orize the right book. I will "build it into my head" and use the knowledge. For me, it makes no sense to waste pre­cious time of life on social net­work­ing chal­lenges to "flip through 100 books in a month." Ask those who par­tic­i­pate what they remem­ber after­ward.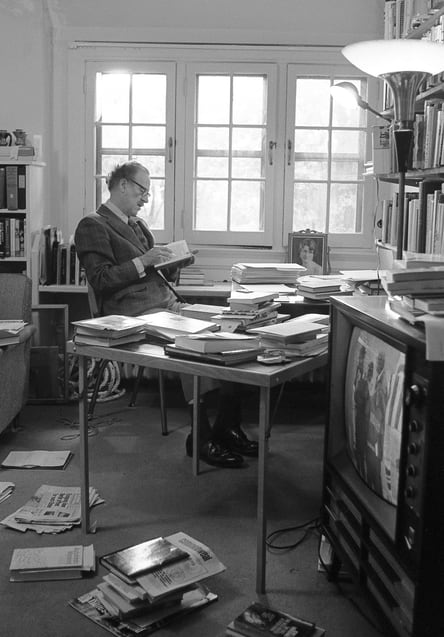 In this sense, the exam­ple of Marshall McLuhan is illus­tra­tive. He is one of the most famous and influ­en­tial intel­lec­tu­als of the twen­ti­eth cen­tury. McLuhan's work is the cor­ner­s­tone of the study of media the­ory. We have all heard of his con­cepts: "the Guten­berg era," the "global vil­lage," and "the medium is the mes­sage."
Among other things, McLuhan was known as a pro­po­nent of speed read­ing. In 1967, he became inter­ested in the idea of speed read­ing and took Eve­lyn Wood's Read­ing Dynam­ics course. And his son Eric became an instruc­tor in Eve­lyn Wood's pro­gram.
From time to time he amazed his col­leagues with claims that he could read 1,500 words a minute. One of his speed read­ing tricks was to read only the right-hand page. He claimed it was a reli­able tech­nique since most books are full of "redun­dan­cies."
And yet, in his biog­ra­phy we read this:
Speed reading without comprehension
My point of view coin­cides with that of edu­ca­tion­al­ists:
Seri­ous psy­chol­o­gists speak del­i­cately, but quite def­i­nitely:
On You­Tube, you can see peo­ple al­leg­edly read­ing at a speed of 100,000 char­ac­ters per min­ute or more (I'm not kid­d­ing). A stop­watch is slip­ped into the frame for the en­tou­rage. They call it "Pho­toRe­ad­ing."
When I see that, I think of the joke about the recep­tion­ist at the job inter­view:
Are you typ­ing fast?
1000 char­ac­ters a minute, but you get such non­sense...
Here's one of the tests we talked about above. This is what sci­en­tific anal­y­sis says about this Pho­toRe­ad­ing:
Notice: the test shows that speed readers sin­cerely believe in their abil­i­ties. The feed­back from those who have taken speed read­ing courses is gen­uine. You can't blame them for that. They are the vic­tims them­selves: first, they were deceived by speed read­ing courses or speed read­ing books, and then they deceive them­selves.
I have great respect for Mark Seiden­berg. He is a pro­fes­sor of psy­chol­ogy and holds aca­demic posi­tions at re­spected uni­ver­si­ties and research lab­o­ra­to­ries. Impor­tantly for us, he is a spe­cial­ist in psy­cholin­guis­tics and focuses on the cog­ni­tive and neu­ro­log­i­cal bases of lan­guage and read­ing.
In his book "Lan­guage at the Speed of Sight," Mark writes:
On his web­site, Mark has placed a guide to his book. There he is no longer con­s­trained by the lim­its of the sci­en­tific edi­tion, and he is not shy in his expres­sions:
And Mark goes on to make a con­vinc­ing case for the point­less­ness of the skills pro­moted by speed read­ing: "take in more infor­ma­tion at a time;" "elim­i­nate sub­vo­cal­iza­tion;" and "stop mak­ing regres­sive eye move­ments." Mark says the first is impos­si­ble, and the sec­ond and third make it harder to read.
Speed Reading vs. Memorization
I help peo­ple mem­orize infor­ma­tion. That's why I need to look at speed read­ing from this per­spec­tive.
After all, very often speed read­ing courses and speed read­ing books promise to improve mem­ory. They say you'll mem­orize what you read as fast as you read it. But, as you already under­s­tand, this is impos­si­ble.
We saw that com­pre­hen­sion suf­fers in speed read­ing. If you don't under­s­tand the mate­rial, you can't mem­orize it. I might be happy to mem­orize, but I don't have what I need to mem­orize.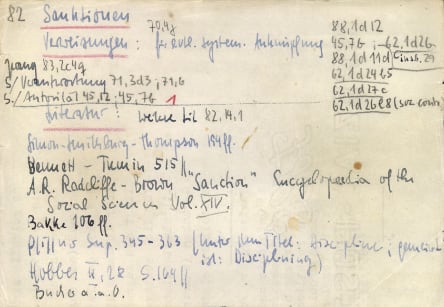 But there is a sec­ond rea­son that makes it impos­si­ble to mem­orize dur­ing speed read­ing.
Sup­pose we don't believe what the experts say. We believe in the impos­si­ble and think that with a quick read we under­s­tand every­thing.
But even if we did under­s­tand with speed read­ing, we wouldn't be able to mem­orize it as fast. The speed of mem­oriza­tion is deter­mined by the phys­i­ol­ogy of our brain. And this speed is much lower than the speed at which peo­ple flip through books on speed read­ing courses.
Even after our mem­ory train­ing, you won't be able to mem­orize faster than slow read­ing speed. This is exactly the speed of thought­ful read­ing at which seri­ous scho­l­ars read seri­ous books. And if you learn to mem­orize at slow read­ing speed, that's pretty cool.
That's why the very idea of com­bin­ing "speed read­ing" and "mem­oriza­tion" is flawed.
Conclusion
Nev­er­the­less, I am not against speed read­ing courses and speed read­ing books.
Unlike Mark Seidenberg, I am more cau­tious in my assess­ment of speed read­ing. I think the skills can be use­ful: over­com­ing regres­sions, sup­press­ing sub­vo­cal­iza­tion (inter­nal artic­u­la­tion), expand­ing the field of vision, and high­light­ing main thoughts.
The last skill is espe­cially inter­est­ing for us. Because then we use mnemon­ics to mem­orize high­lighted thoughts for­ever and with abso­lute pre­ci­sion.
But I'm against the promises of "improv­ing mem­ory" in speed read­ing courses and speed read­ing books. They mis­lead peo­ple and offer noth­ing to help mem­oriza­tion.
I suggest learn­ing to mem­orize first. And then you can take up speed read­ing if you want it so badly.
So stay tuned, and I'll teach you how to mem­orize effec­tively. If you need to move faster, go to Training. There are both paid and com­pletely free options there.
Comments:
Your com­ment will be the first.